MyHello for a Loved One
Listening is what we do best. MyHello increases social engagement through friendly phone calls with your loved ones.

What is MyHello?
MyHello is a weekly phone call that increases social engagement. Our MyHello Guides can contact a parent, grandparent, or other loved one. This is more than just a check-in call. Guides will talk with your loved one, using reminiscence to open the door to new conversations. It's a meaningful way to check in and see how someone is doing from week to week.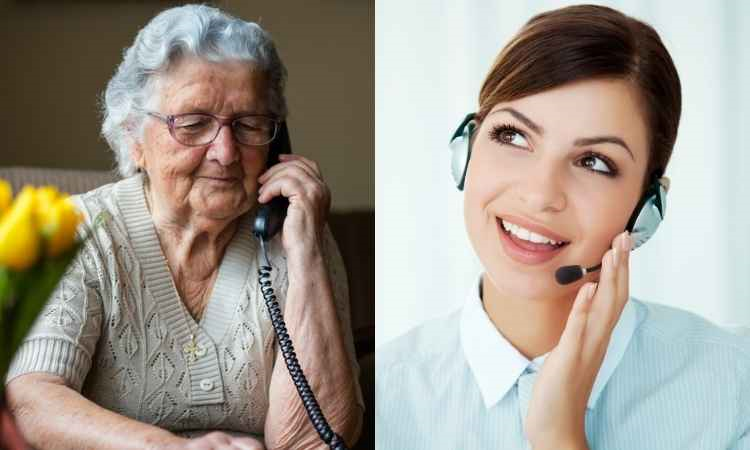 Why use MyHello?
Everyone loves a friendly phone call, and that's exactly what MyHello is. Staying connected is fun, but it takes time. We have the time.
There are many reasons why MyHello could be your solution for keeping your loved one engaged and connected! Do you relate to any of these?
Are you raising children?
Do you have a home to take care of, while working?
Do you have other responsibilities pulling you in all different directions?
Does it ever feel like there aren't enough hours in the day?
MyHello can help! Listening is what we do best! Our goal is to make your loved one's day and talk about something new and different each week! MyHello Guides are trained in the art of conversation and look forward to visiting with your loved one. We have real conversations and talk about more than just the weather, sports, or the news.
MyHello can alleviate social isolation and lessen feelings of loneliness. Our research shows that reminiscing and making connections improves life satisfaction and reduces depression. Decreasing depression and loneliness can lead to better sleep quality, lower inflammation, and improve cardiovascular health. MyHello helps people appreciate the lives they have lived, while impacting their physical health and wellbeing.
How does it work?
You can arrange to have MyHello contact your loved one for a meaningful, friendly conversation. Weekly calls, typically up to 30-minutes in length, are scheduled based on time preference and availability.
Signup is Easy!
Click here to get started today, or call 1-833-MYHELLO or email myhello@lifebio.com for more information.
Other services available:
GROUP calls –  MyHello moderates weekly group calls over the phone. This has the flavor of a radio show, with various people contributing their thoughts on the life story topic posed. Relationships are built with the power of many voices coming together. Currently in session; call 1-833-694-3556 for more information.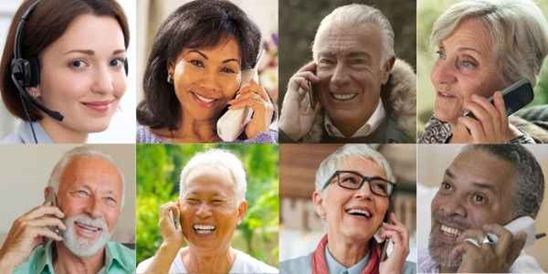 MyHello Guide in Action
MyHello Guides gently lead conversations surrounding reminiscent topics like school and work experiences, hobbies, and things a person has always wanted to do.
"I like being a Guide simply to speak with a person, validating that what they have to say is important. I trust this is elevating their sense of worth, knowing that someone cares. I enjoy giving them the opportunity to express themselves.

The best part of the job is just listening to them. Their ideas, what they have been doing, what they have been thinking about, news and memories of their family, what's new in their life. I feel the support I give them helps enable them to face the challenges they may have. The best thing I have learned from my partners is that just having a friend to talk to can make such a difference."

Wanda D.
MyHello Guide
MyHello uses personal telephone calls to fight loneliness.
MyHello has an option perfect for your loved one. Contact us today to learn more about our solution to increasing social engagement.