Health Care & Senior Living
LifeBio offers an evidence-based approach to improve health outcomes through person-centered care. Knowing the whole person and engaging them makes a difference.
Knowing the Whole Person -- Made Easier Than Ever
LifeBio captures life stories in senior living and health care organizations. LifeBio is an evidence-based approach that reduces loneliness while increasing social connectedness, feelings of happiness, and overall wellbeing. Staff members build strong connections when each unique person is more deeply known. LifeBio helps individualize activities, and it supports regulations that require person-centered care and personalized memory care. LifeBio partners with communities and organizations to use the power of individuals' life stories to improve overall quality, health outcomes, relationships, and care. LifeBio generates biographies online or in physical journals, and we summarize them so it is easier to reference the story and know how best to care in a personalized manner. We offer online staff training and other life enrichment/engagement tools for organizations to be successful in social engagement and in learning more about a person's background and care needs---especially older adults. Ask about our life story solutions to help people with Alzheimer's Disease and other memory/communication challenges.
Record the background of people reaching advanced age or facing life-threatening illnesses or memory loss.
Increase feelings of wellbeing and happiness, while delivering excellence in person-centered care.
Used by health plans, senior living, nursing homes, hospitals, and all types of health care providers. Both LifeBio and MyHelloLine are available and customizable to your organization's needs.
Bring out the best stories and key information --help the person share his or her legacy without delay or difficulty for excellence in person-centered or patient-centered care.
"LifeBio is a great program that allows our residents to reminisce about the past, express their dreams, and have a wonderful legacy to share with their family. Students who have interviewed our elders have learned history first hand, and felt honored to preserve life stories that may have seemed ordinary at first, but ended up capturing the extraordinary in the process."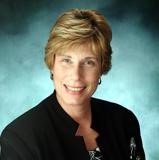 Cathy W.
Director of Volunteer Services, Calhoun County Medical Care Facility (Battle Creek, MI)
LifeBio is the premier life story and communication platform used in health care and senior living organizations.
LifeBio licenses your organizations and you become a LifeBio Authorized Organization. This includes training, ongoing support, software access, and assistance with the creation of Life Story Booklets and Life Story Summaries. LifeBio bases our agreements on the number of individuals served by your organization and the levels of care offered. LifeBio can also modify agreements based on what services you wish to have. Please request more information by completing the quote form and we will send you a custom proposal.
RESEARCH IN SENIOR CARE & HEALTH
Use the power of natural storytelling and reminiscence therapy to promote wellbeing. Iowa State University found there was a statistically-significant increase in happiness and satisfaction with life when using the LifeBio process with individuals over age 65. Studies and projects with LifeBio are underway in conjunction with the Mayo Clinic and at the University of Alabama. Because LifeBio increases purpose and meaning, there is a great potential for lowering of overall health care costs while improving health outcomes.
Read More