Government Programs & Grants
Government organizations and grant-funded programs can positively impact the health and wellness of those they serve by incorporating LifeBio's reminiscence methods.
LifeBio works with mental health agencies and government programs, through grants and other funding to help:
Older adults in nursing homes or senior living
Individuals who are facing loneliness or isolation, especially as they reach advanced age
People living with Alzheimer's Disease or other related dementias
Veterans to honor their service and legacy
People with life-limiting conditions
Communities providing intergenerational projects
Recent Civil Money Penalty Grants (CMP) brought LifeBio to numerous nursing homes across the states of Tennessee, California, and Washington. Other state grant funding opportunities are available. Please reach out to us with interest or to determine CMP fund availability within your state.
Typically with government grant programs, LifeBio captures life stories in order to increase social engagement and forge new friendships between community members. Our full-service storytelling products and services are available for all cognitive levels. The way that information is gathered depends on the specific needs of each participant. For example, if a participant is unable to answer questions on their own, a phone interview can be scheduled with a family member to gather the information.
The story process typically creates three products: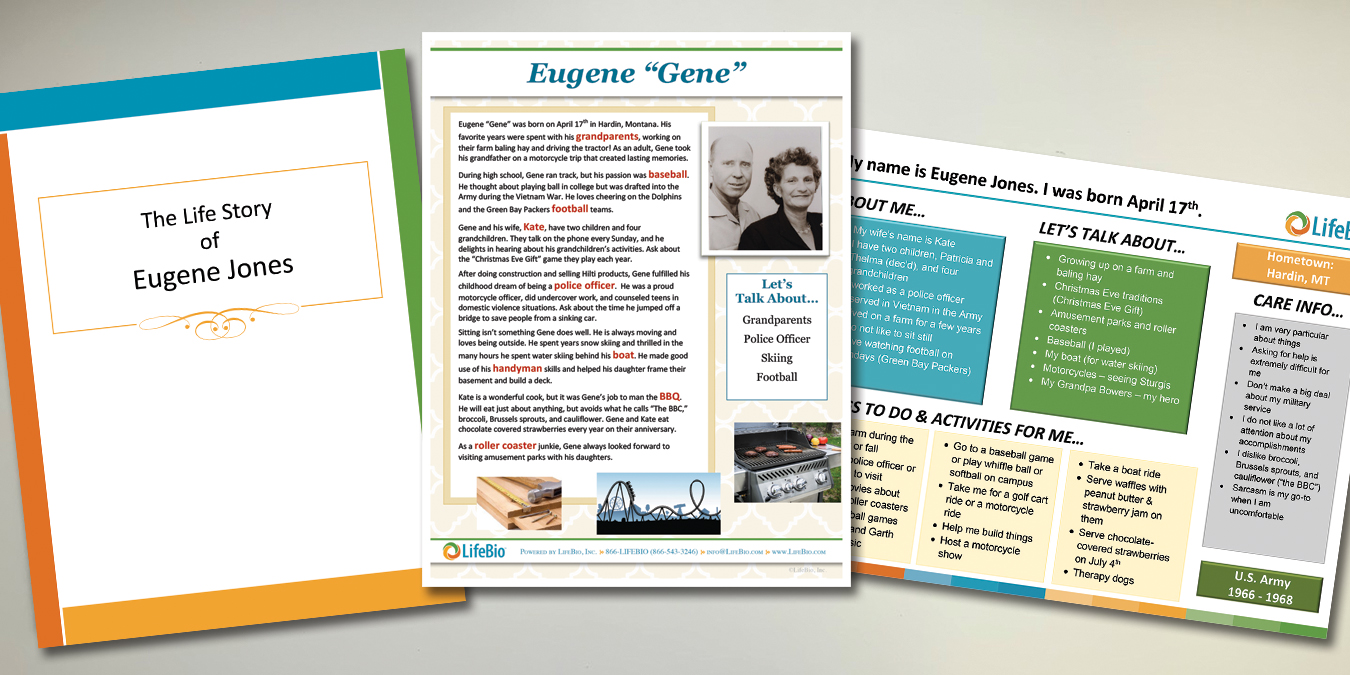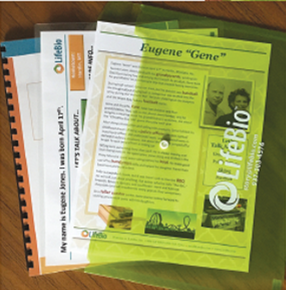 In addition to federal grants, LifeBio also works with local government agencies and programs. For example, in its partnership with Union County Mental Health and Recovery Board (Union County, Ohio), LifeBio offers MyHello calls for any residents that are identified as a good match for the program. MyHello provides loneliness intervention through weekly social-engagement phone visits. While many states offer auto-dial check-in calls as a response to COVID-19, LifeBio makes a greater impact through its MyHello program.
To learn more, please contact LifeBio at 937-303-4974 or email info@lifebio.com.
LifeBio customizes projects for use with grants and by government organizations.
LifeBio provides social engagement and intergenerational projects.
Custom projects can be designed for your specific government or grant funding situation.