Capture Life Stories
Life is like a book with many chapters. LifeBio has several options to help you and your family unfold the stories of your lives.
It's time for you and your family to create a priceless record of stories and memories. LifeBio offers a variety of products to help you tell your family's stories. Create a life story by answering thought-provoking questions. Choose which questions to answer with your unique perspective about the people, times, and places that impacted your life.
Three Ways to Create a Life Story…
 Type Online
For those who prefer to type their own life stories using a guided template of questions, LifeBio offers several online options. Choose from a lifetime, annual, or monthly membership. Then follow these steps to get your story started.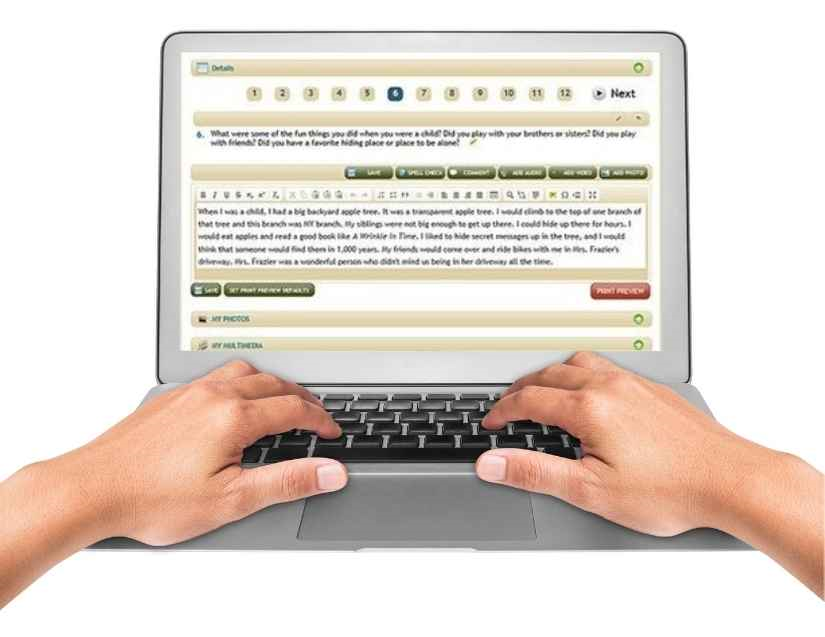 Create an online account with www.lifebio.com.
Choose which template and questions to answer (from our 21 available templates).
Answer your selected questions and upload any personal photographs you wish to include.
Use the LifeBio online system to spell check and edit, or upgrade to have the LifeBio Story Team do editing for you.
Pick your font and border preferences, before clicking to see an instant pdf of your life story.
You can print your own pdf or choose one of LifeBio's printing options (upgrade to a comb-bound or hard-cover book).
Click to see our Online Membership Options
Complete a Phone Interview
For those who prefer to speak with a LifeBio personal biographer, there are several interview and book creation processes available. Choose from the Capture Your Story, Life Story, or Veteran's Story Book Creation Processes. Then follow these steps to get your story started.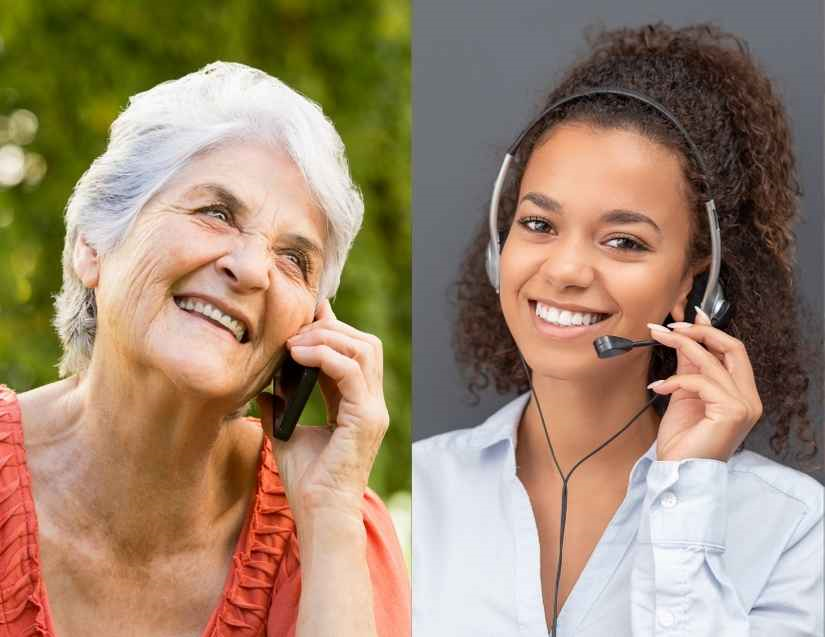 After receiving a download of the questions to be asked, schedule your telephone interview(s).
If you wish, submit photos to be included in your life story.
Once the telephone interviews have been completed, the LifeBio Story Team will transcribe and edit your life story book, inserting your photos where appropriate.
Receive an emailed pdf draft of your life story to use for review and making revisions.
Choose your printing preferences, before book is printed and shipped to you.
Click to see our Interview and Book Creation Options
Handwrite in a Journal
For those who don't consider themselves "tech savvy" or prefer to handwrite answers, LifeBio has more than 10 workbook journal options to choose from.
If you would like to take this process a step farther, handwritten answers can be turned into a printed life story. The LifeBio Story Team provides transcription and editing services for $40/hour. Custom quotes are developed based on the size of the project. Call 937-303-4576 or email info@lifebio.com for more information.
How It Works
LifeBio offers online software and an entire array of products to help you tell your story. You can create an online, instant biography simply by answering thought-provoking LifeBio questions. You pick and choose which questions to answer - with your unique perspective about the people, times, and places that impacted your life. If you don't consider yourself to be "tech savvy," we have several journals to choose from for handwriting your answers. We even offer one-on-one phone interviews, typing, and editing services to make sure your story is exactly the way you want! Then choose from print options that even include a hardcover edition.
"I can't stress enough how fun and exciting it was to write my LifeBio! When I started, I thought I had very little to say. Boy, was I surprised!! 150 pages later I had a legacy to pass down to my grandchildren."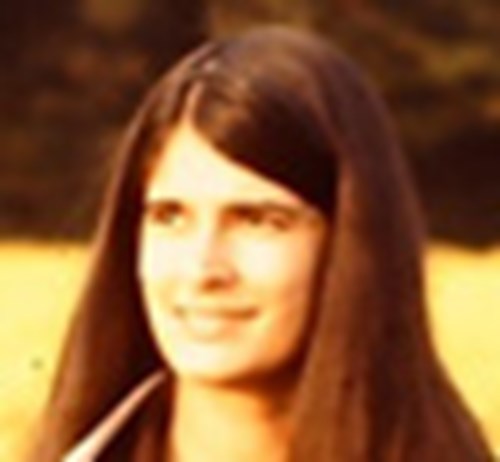 Terri P.
LifeBio leads family and individuals in recording their memories and life stories.
LifeBio has an option perfect for you. Let us help you find your best fit - from printed prompts in journals to online templates to phone interviews and more.