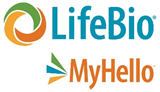 Life Stories for Better HealthTM
What's the problem? Loneliness
"All the lonely people, where do they all come from?" Even before the Beatles wrote about it in 1966, loneliness has been a problem, and people battle feeling alone and depressed still today. Being lonely is not just about being alone, but it is also battling the feeling that no one cares.
Loneliness and social isolation impact an alarming number of adults, and its side effects are reason for concern. According to the National Institute on Aging, "Social isolation is the objective physical separation from other people (living alone), while loneliness is the subjective distressed feeling of being alone or separated." Situations such as death of a spouse or chronic health conditions that make "getting out" difficult contribute to loneliness and social isolation's prevalence in older adult populations.
Loneliness is associated with causing higher rates of depression, anxiety, and suicide. Health risks associated with social isolation have been found to be similar in magnitude to the dangers of obesity and to smoking 15 cigarettes per day!
A National Academies of Science, Engineering and Medicine report found that more than a third of adults over age 45 feel lonely, and approximately a fourth of adults age 65 and older are socially isolated. A National Institutes of Health report states that lonely people are 50% more likely to die prematurely than those with healthy social connections. The U.S. Centers for Disease Control and Prevention reports that social isolation increases the risk of dementia by about 50% and significantly increases a person's risk of premature death from all causes. Poor social relationships are associated with a 32% increased risk of stroke and a 29% increased risk of heart disease. Diabetic patients who also suffer from loneliness have a higher risk of negative health outcomes.
High Risk & Rising Risk – Care Management
Loneliness leads to higher rates of depression, higher rates of Alzheimer's Disease and dementia, poor cardiovascular health, and poor diabetes health. How does this impact the U.S. economy and health care spend? Medicare is spending an estimated $6.7 billion to help people age 65+ who are experiencing loneliness. Depression leads to an extra $53 billion a year, and Alzheimer's or other forms of dementia adds $155 billion a year. With loneliness and depression believed to contribute to higher incidents of Alzheimer's Disease, these conditions deserve attention now—without delay.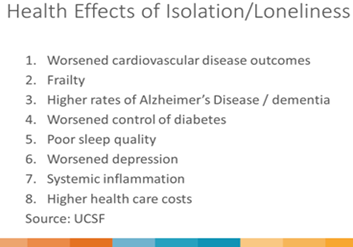 Loneliness – The Pain of Being Alone
The problem with loneliness is that it is not limited to physical loneliness. Perceived or emotional loneliness is also a factor.
In the case of health care or senior living organizations, there are challenges in providing adequate one-on-one engagement with limited time and resources. Elders may interact with staff, family, or volunteers on a regular basis. However, if they do not have meaningful connections with others, elders are still at risk for loneliness. Emotional loneliness causes the same health affects as physical loneliness.
Loneliness is its own pandemic. Do clinicians, nurses, or other care staff really have the time to interact adequately or regularly? Do they have the social engagement skills and time? Family members and volunteers are limited in their visits as well. Are people feeling "stuck" within their four walls? Do some people have no visitors or no family, so they face more intense loneliness?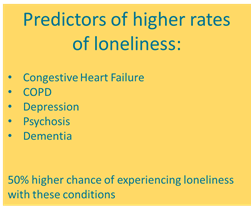 Solutions are sought for…
members (health plans)
residents (senior living, nursing homes, assisted living, memory care)
clients (home care, mental health, senior services agencies)
patients (home health, hospital, physician practices)
The risk of suffering alone is now greater. This puts more urgency on the need for meaningful communication and creative ways to connect remotely that open the door for emotional wellness.
From a health plan point of view, it is important to note that approximately 43% of Medicare members over 65+ could be experiencing moderate or severe loneliness. Addressing loneliness could save between $3,100-$3,800 in prescription and medical costs per person per year.
Research Leads to a New Service
LifeBio has partnered with a major health insurer and an aging institute to conduct ongoing research on the topic of loneliness and depression. In multiple research studies, LifeBio's reminiscence therapy and life story work by phone or in face-to-face interactions has been effective. It resulted in a statistically significant increase in happiness and satisfaction with life. In other studies, LifeBio reduced loneliness by 15% and reduced depression by 15%. Also, Alzheimer's caregivers in memory care found that LifeBio improved efficiency and effectiveness. LifeBio's history has led to the offerings of MyHello, as a loneliness intervention through social engagement using reminiscence and life story work.
Interestingly, the phone is an excellent tool. JAMA Internal Medicine reported that a study surveyed 600,000 Medicare beneficiaries. Results showed that 41% lacked access to a computer with high-speed internet, and 41% did not have a phone with a wireless data plan. Moreover, 26.3% had neither high-speed internet nor a wireless data plan. However, since most people have a telephone, LifeBio utilized phone-based services for its research.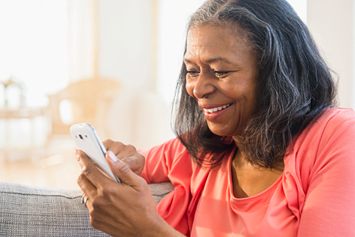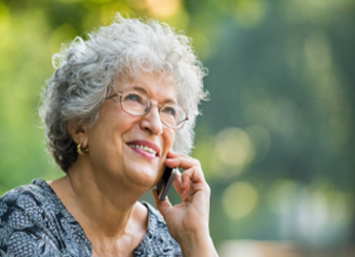 MyHello is Born
From positive research results over the years using www.lifebio.com and creating thousands of people's life stories, LifeBio recognized the need to offer this service to other populations using the phone to simplify the approach especially for people 65+. MyHello was born! It is a meaningful engagement solution to overcome the negative effects of loneliness and isolation. Mirroring the research study, topics discussed during phone calls include remembering life stories like preferred hobbies, favorite jobs, and childhood memories. MyHello offers tech-powered live phone engagement---using any type of phone. It can be a lifeline reaching out to help people who are alone, facing stress and anxiety. MyHello includes these call options:
MATCH- engaging in a weekly call with an individually matched partner
VISIT- receiving a weekly check-in call from a trained MyHello Guide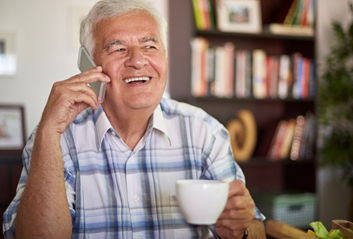 There are also options for preferred call length, the number of calls per week, and when they will occur. In the case of the "Match" option, MyHello matches people with similar backgrounds, shared experiences, and common interests. New AI technology is improving the speed and accuracy of matching thousands of health plan members or other populations. Amazing phone friendships can form. When people feel more connected and less lonely, quality of life is improved. MyHello is tracking resilience, optimism, purpose, and loneliness with research partners. If there is more will to live or a more positive atmosphere, will people adhere to pharma and care plans? We think the answer is yes.  Quality improvement in health care – and using life stories for better health is job #1. Making it easier to provide better quality of life and quality of care is a chief goal at MyHello, with health outcomes and satisfaction as a top priority.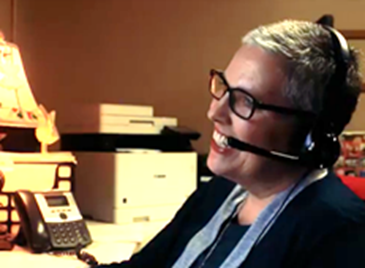 Be Proactive in Fighting Loneliness
Before negative physical or mental issues occur, we recommend implementing affordable and scalable ways to connect people with other people, human voice to human voice. MyHello is the cost-effective, proven answer to beating loneliness. Technology behind the scenes makes this easy for all parties to consistently visit and socially engage, scaling to reach thousands or millions.
Mother Theresa recognized that, "The most terrifying poverty is loneliness and the feeling of being unloved. "It is natural for people to want to hear that someone cares. Especially during times of social isolation, feelings of loneliness and depression may creep in. It can be so good to hear from someone checking in. With a simple "hello," a socially engaging conversation using proven reminiscence and life story work is making true friendships happen without barriers of transportation or other problems getting in the way. As Neil Diamond appropriately sings, "Hello, my friend, hello. Just called to let you know I think about you… Hello… It's good to need you so. It's good to need you like I do and to feel this way when I hear you say, 'Hello."
MyHello is a service of LifeBio, Inc. For more information email Beth Sanders at bsanders@lifebio.com or call 1-833-MYHELLO.  Visit www.myhello.com or our parent company, LifeBio www.lifebio.com for details.