NEW - COMING FALL 2021
Request an advance preview for your organization by completing the form at the bottom of this page.
LifeBio Memory is the first research-based, HIPAA-compliant life story platform powered by AI and machine learning. It has been established on the solid foundation of LifeBio's 20+ years of reminiscence methods and life story work.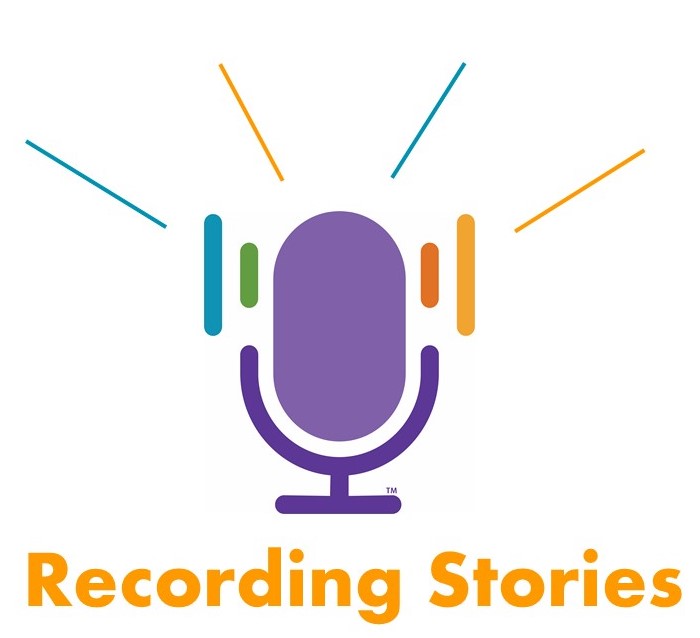 Better Together!
It is so good to be together. Spending time with incredibly unique people and hearing their stories is a wonderful opportunity. LifeBio Memory is the perfect chance to have a meaningful conversation, to share, to laugh, and to have a fun experience while getting to know a special person better. Itis also possible for individuals to use LifeBio Memory to capture their own stories.
LifeBio Memory makes it easy to record life's many experiences. Since your voice recordings are being saved, you or your loved ones can listen back to these stories - now and in the future!
Let's Visit!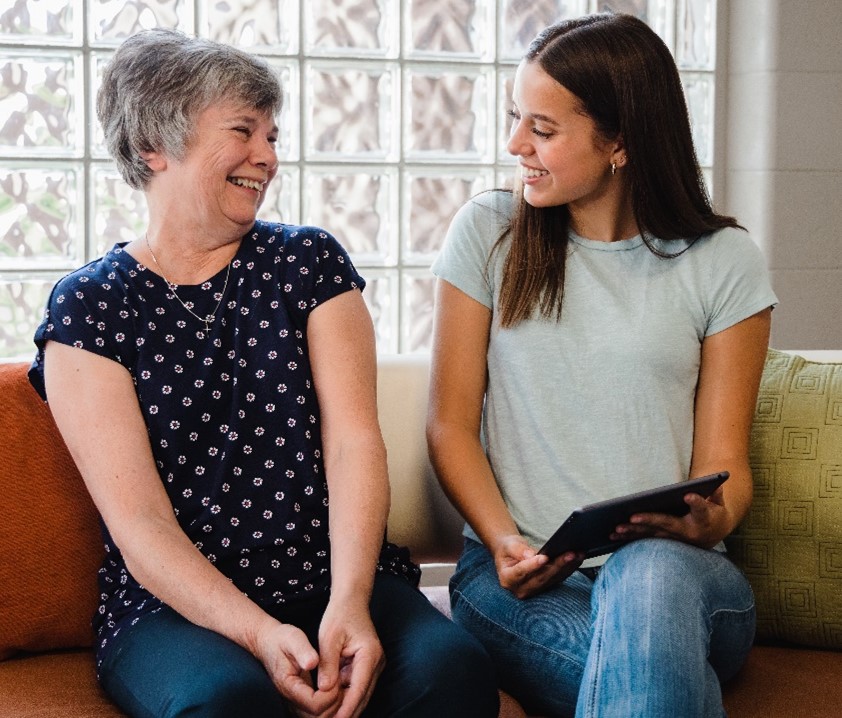 Amazing stories are everywhere, and they bring us together. Stories are full of family, adventure, work that has been done, and life in general. The joys and challenges during each of our journeys has shaped who we are.
This is a fun opportunity for sharing a unique story. These stories are also beneficial in providing quality person-centered care, based on an individual's experiences and preferences. LifeBio Memory can enhance memory care settings as well.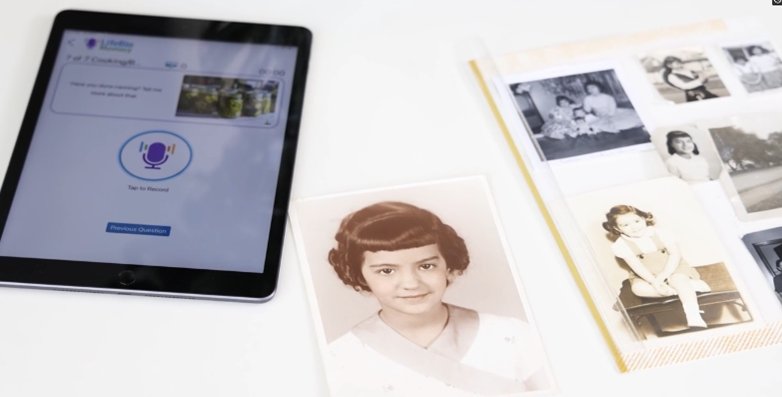 Photos sometimes help us share stories too. There are prompting photos inside LifeBio Memory along with the prompting questions. These photos can be a fun way to start the conversation. You can also add your own photos.
LifeBio Memory is helping to save the beautiful voice of loved ones with an easy-to-use, HIPAA-compliant platform. Recordings are processed and then used to build a Snapshot (summary) and an Action Plan (care planning document) behind the scenes. Additionally, an edited Life Story Book is an upgrade to consider purchasing (by organizations or families). A life story is a priceless legacy, and the book and summary materials are a gift that can be shared with loved ones for years to come.
LifeBio Memory's reporting and business intelligence, powered by AI, will also help organizations as they gather the stories of people in their care. Unique background information, likes, interests, and things people have in common will be more easily known. This will ultimately improve outcomes, quality of care, and quality of life. Social engagement through listening to the story will ultimately lead to effective person-centered care.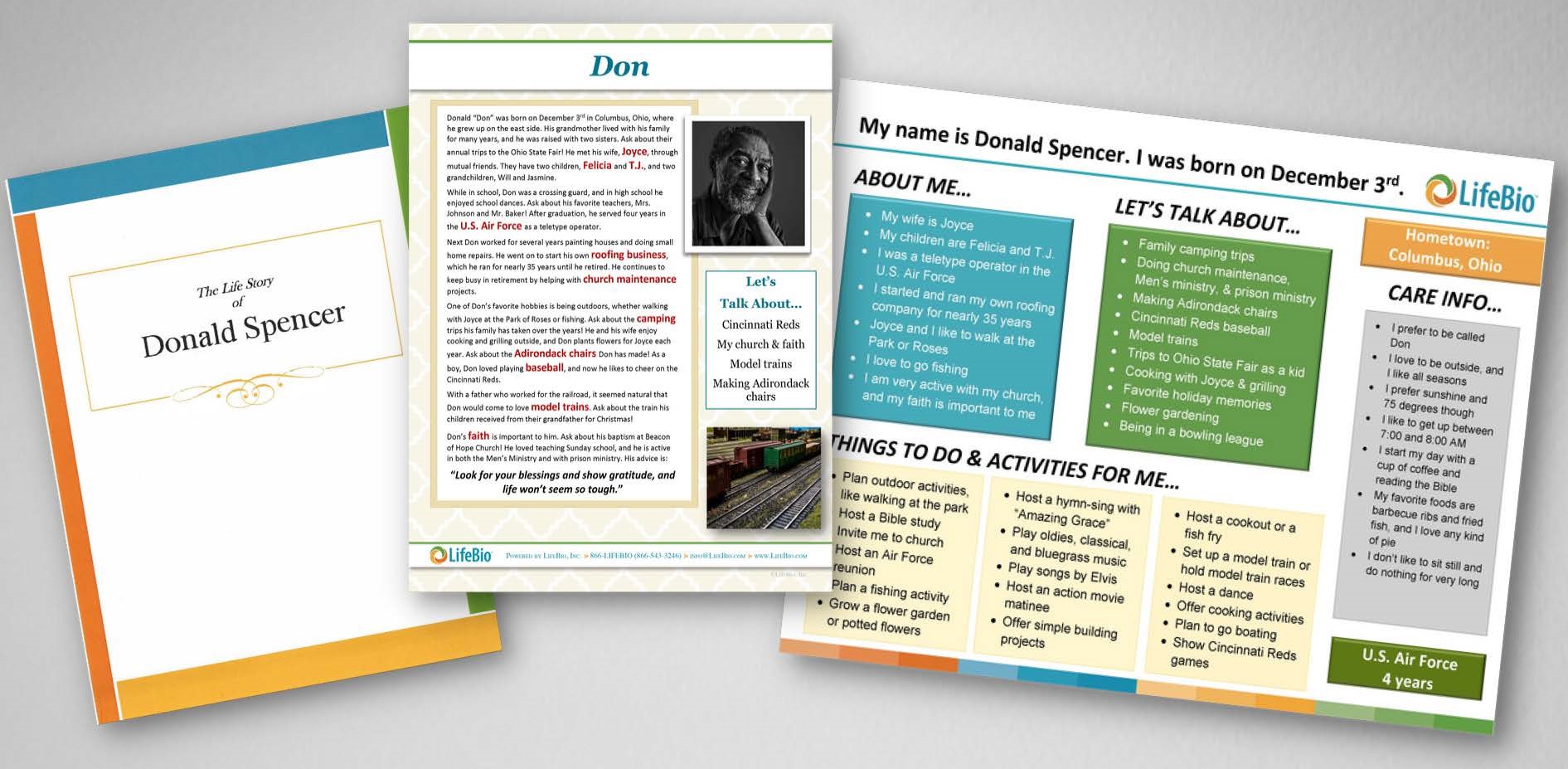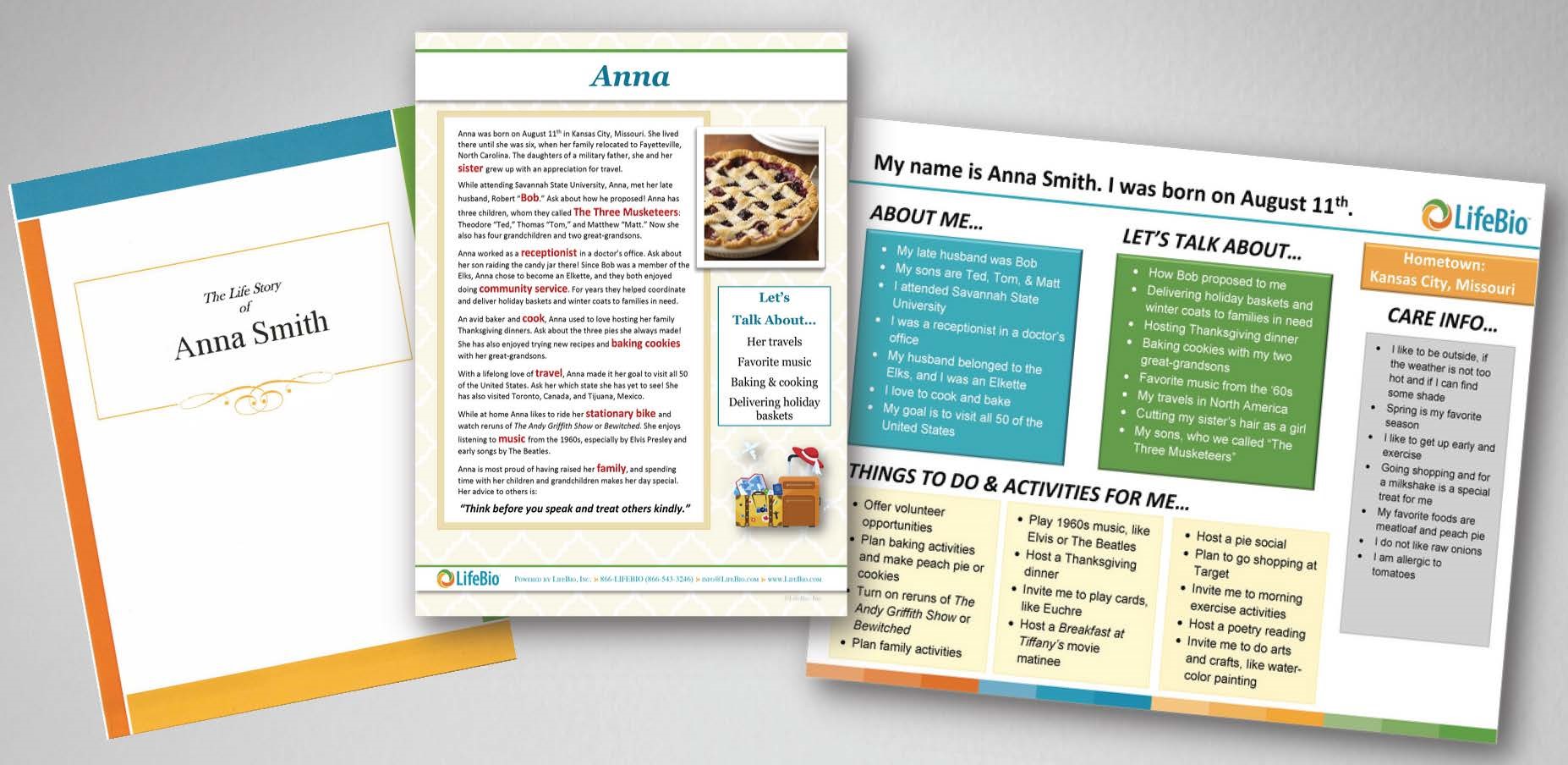 LifeBio Memory can help nearly anyone share life stories. LifeBio Memory helps people with memory challenges or any cognitive abilities. It works on both iOS and Android devices, and it is powered by AI/Machine Learning and Natural Language Processing. We work with health plans, senior living, home care, hospice, and individuals too. The software is in a testing phase and will be ready in October 2021. Complete the form below to join the list to be the first to know when LifeBio Memory goes LIVE!



LifeBio Memory is Coming Soon!
Request an advance preview or ask to be notified when LifeBio Memory goes live in October!