"We Need to Talk" - All About Reminiscence Therapy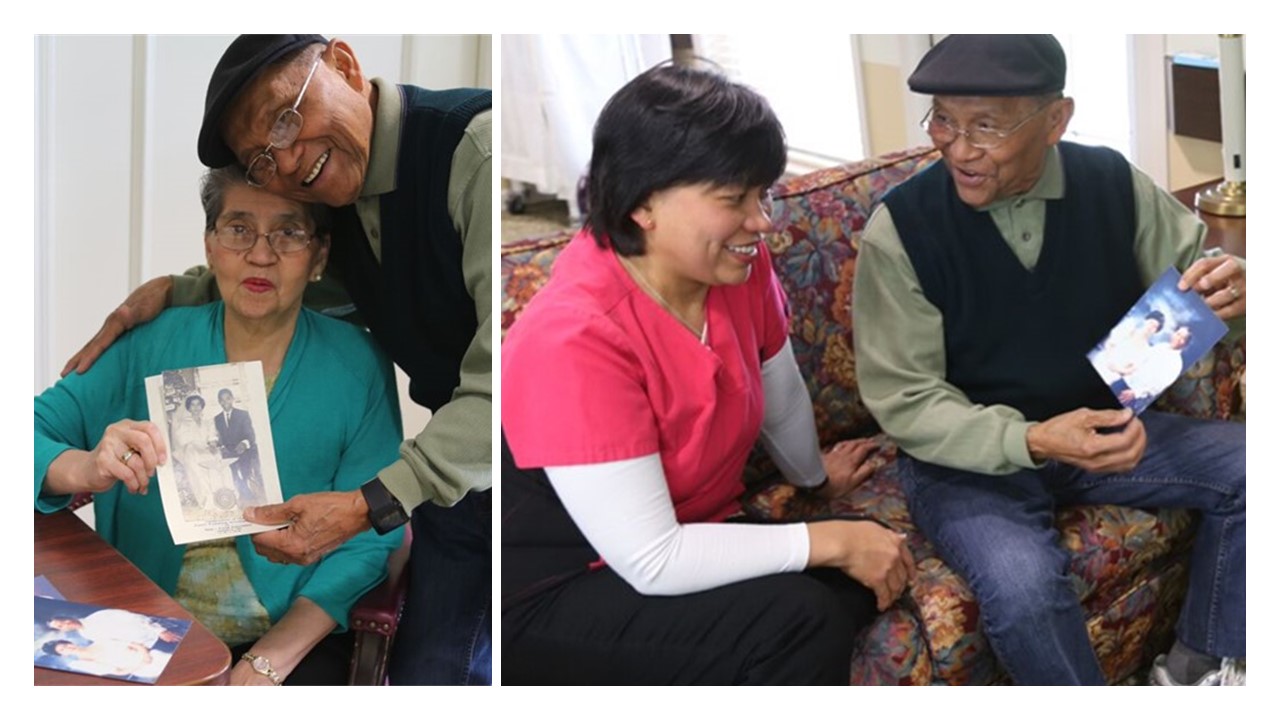 For thousands of years, people have shared stories around the campfire, the hearth, and the kitchen table.  We human beings are practically pre-programmed to enjoy telling and sharing our stories.   Taken in its simplest form, Reminiscence Therapy (or RT) is recalling and discussing the people, places, and events that shaped us.  More than merely retelling the same old story, however, Reminiscence Therapy delves deeper and is used as a therapeutic tool that improves mood, reduces the use of pharmacological interventions, and improves quality of life.  Plus, it's fun!
But… Is Reminiscence Therapy a Good Fit for ME?
The answer is a resounding YES!  Reminiscence Therapy is good for EVERYONE and can be used with anyone!  After all, everyone has a story – even if you don't think so.  Your life is like a book with many chapters, and your life experiences are worth sharing.  No one on this planet is exactly like you – no one has lived the life you have lived.  As you share and recall your stories, many wonderful memories will come flooding back.  Conversely, there are times when memories can be difficult or even painful.  The key is to share these moments with an engaged and attentive listener, someone who can help you frame these events as one part of the larger picture of your life. 
How Does It Work?
It all starts with a question… but often not the question you would normally think to ask!  Reminiscence Therapy goes far beyond the weather, your local sports team, or what you'd like for dinner.  Engagement is key when it comes to RT.  When you are discussing the important details of your life, the listener needs to maintain a positive attitude and exhibit a genuine interest in hearing more about this amazing person in front of them.  Asking open-ended questions and utilizing personal mementos (photographs, keepsakes, etc.) makes the conversation more productive.   Reminiscence Therapy may be conducted in one-on-one sessions or in a group setting.  It is most important to discover what is most comfortable for the person sharing.  Feeling completely free to be open and honest – and even somewhat vulnerable – is key to a successful session.
I Want to Connect on a Deeper Level
If you are seeking to assist a patient or resident, or if you simply want to get to know a loved one on a deeper level, Reminiscence Therapy is the perfect tool.  You may think that you know all there is to know about this person – but do you really?  Reminiscence Therapy is learning the difference between:
I grew up during the Depression.
Versus:
I was born in 1934.  As a child, I never knew that we were poor.  We had everything we needed – we grew our own vegetables and chickens, and we had bees, too.  There was a grape arbor in the lot next door.  My family was so loving, plus the whole neighborhood was in the same boat we were!  Everyone looked out for one another, and because of that, I felt rich!
Digging deeper provides a more poignant, complex version of the same story, and these specific and unique details bring back the memories in technicolor detail to the storyteller.  Feeling acknowledged in this manner leads to greater cooperation, and a deeper bond.
Utilizing Reminiscence Therapy in Special Circumstances
Reminiscence Therapy is an especially potent tool when assisting persons with memory loss or dementia.  This population may have a difficult time recalling a conversation they had just this morning, but ask about a specific event from their past, and you will likely hear a very vivid tale recalled with loving precision.  Knowing this information assists you in knowing what is important to this person – or conversely what might be a "hot button" topic to be avoided.  In this type of care setting, you want to provide your loved one or resident with the best possible quality of life.  Understanding them and how they became the person they are can assist you in creating a person-centered care plan based on what matters most to them.
I'm Interested – Where Do I Begin?
Help is available for communities and individuals seeking to learn more and utilize Reminiscence Therapy.  For over 15 years, www.LifeBio.com has been the industry leader in capturing and sharing life stories.  With products ranging from journals, an on-line platform, and interviews with personal biographers, LifeBio has the right tool to assist you in developing your own Reminiscence Therapy program.  LifeBio captures life stories – promoting deep engagement, igniting feelings of purpose, reducing loneliness, and increasing emotional and spiritual wellbeing.  Story is a powerful connector, and EVERYONE benefits when each unique story is known and utilized.  LifeBio has options that are ideal for individuals, CCRCs, assisted living/memory care, long-term care providers, hospice, home care, adult day centers, hospitals, wellness centers, university programs, and more. 
Contact us to learn more:  
1-937-303-4576