Do you remember?
Posted On: 21 October, 2020
Memories matter. They help us remember and keep alive those who may no longer be active parts of our lives. They may allow us to honor the memory of loved ones who have passed away. They help us share our own legacy, so that others will remember us and our spirit. They help pass down our culture and traditions. They more deeply connect us with other people. They are part of us and can show how we think and what we value. Memories are worth remembering.
People recognize the importance of remembering. We talk about jogging someone's memory, committing things to memory, or wondering if our memories serve us correctly. We hope others will always remember certain things, and we ourselves may promise never to forget particular moments. We struggle when our mind draws a blank, things slip our mind, something doesn't ring a bell, or we only have a vague recollection of something. Often our daily conversations revolve around sharing our thoughts and memories with others.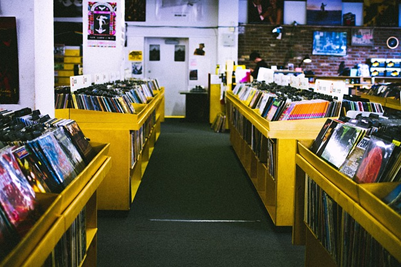 Countless songs sing about remembering too. Do you recognize any of these lyrics: "There are places I'll remember…" "All my best memories come back clearly to me…" "Do you remember the 21st night of September?" "Memories are made of this…" "I will remember you, will you remember me?" "Memories light the corners of my mind…" "Just to know you still remember me…"  "Cast my memory back there, Lord…" "Let the memory live again…" "Thanks for the memory!"
(*See below to refresh your memory as to where these lyrics come from.)
There are benefits to reminiscing, beyond preserving family history. Fondly recalling past events can positively impact our health and actually improve quality of life. Studies show that reminiscing reduces stress, loneliness, and depression. For some people studied, remembering happy things lowered their blood pressure and heart rates to healthier rates. Recalling the past can help us emotionally by working through unresolved conflicts, seeing things now through a different lens, or finding closure. Reminiscing also lessens boredom and improves communication skills. For some people, especially those living with dementia or other memory challenges, remembering may boost confidence and self-esteem.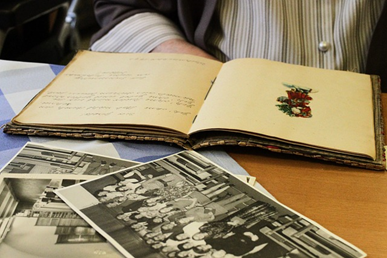 Let's stroll down memory lane. Take a moment to reminisce about each of these questions. Then see if you walk away smiling or feeling better.
Who was your earliest friend?
What was your favorite thing to play as a child?
Who was the funniest person at your school?
Where and how has your family celebrated holidays or special occasions?
What is your favorite hobby and why?
How many pets have you had?
When have you been most proud in your life?
Where is the most beautiful place you have ever visited?
How did you find your places of employment?
When did your happiest memory take place?
What do you want others to remember about you and your life?
LifeBio is here to help you and your family reminisce. We work with individuals and families to record personal life stories, which can be typed online, or handwritten in one of our journals. We can guide you through writing your own stories, or we can interview loved ones over the telephone and help write their life stories. We also work with people in health care and senior living. For example, in independent living and memory care facilities, we help record elders' memories that can be used to improve their quality of care and cater activities to their preferences. We would be honored to help you and your loved ones reminisce your life stories today.
Contact us to get started now: www.lifebio.com   info@lifebio.com   1-866-LIFEBIO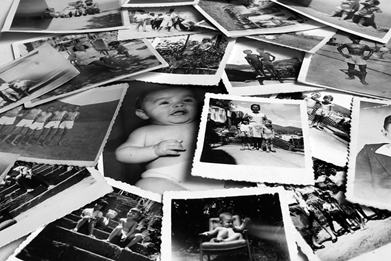 *Song lyrics are courtesy of:
"In My Life" written by John Lennon and Paul McCartney; performed by The Beatles in 1965
"Yesterday Once More" written by Richard Carpenter and John Bettis; performed by The Carpenters in 1973
"September" written by Al McKay, Maurice White, and Allee Willis; performed by Earth, Wind & Fire in 1978
"Memories are Made of This" written by Terry Gilkyson, Richard Dehr, and Frank Miller; performed by Dean Martin in 1955
"I Will Remember You" written by Sarah McLachlan, Séamus Egan, and Dave Merenda; performed by Sarah McLachlan in 1993
"The Way We Were" written by Alan Bergman, Marilyn Berman, and Marvin Hamlisch; performed by Barbra Streisand in 1973
"Remember Me [When the Candle Lights are Gleaming]" written by Scotty Wiseman; as performed here by Willie Nelson in 1975 (originally recorded by Lulu Belle and Scotty)
"Brown Eyed Girl" written and performed by Van Morrison in 1967
"Memory" written by Andrew Lloyd Weber and Trevor Nunn (based on poem by T.S. Eliot); originally performed by Elaine Paige (as Grizabella) in the musical Cats in 1981
"Thanks for the Memory" written by Ralph Rainger and Leo Robin; performed by Bob Hope and Shirley Ross in 1938