Family Reunion Fun
Posted On: 20 April, 2010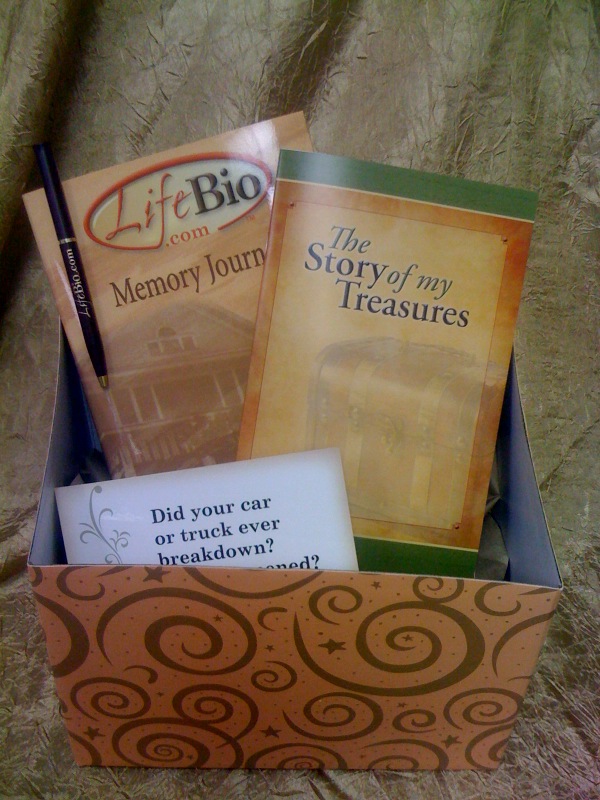 Summer is quickly approaching, and that means the season for family reuions will soon be in full swing! For many of us, family reunions are the only time when we are allotted the opportunity to spend prolonged periods of time with our loved ones. Try incorporating the LifeBio Memory Box into your family reunion activities, and let the fun begin! The LifeBio Memory Gift Box, comes complete with the Memory Journal, The Story of My Treasures, LifeBio.com Online Membership (autobiography template), Story Cards and a commemorative pen. 
The Memory Box will be the perfect conversation starter, and the best part is, the fun doesn't have to stop when the reunion comes to an end. The LifeBio Online Membership (included) enables family members to share memories and upload photos in a secure location online for collaborative family memory projects and the creation of more family keepsakes.
Managing intergenerational relationships can be tricky at times, but through LifeBio's unique system of capturing life stories, families have been brought together, and memories have been preserved before it is too late. From family reunions, to an exciting camping trip, to a life lesson learned as a child, to one's favorite hobby in their 20s, LifeBio captures it all, and enables family and friends to truly get to know one another on a deeper level. Capture your family's memories today with the LifeBio Memory Gift Box!