For Auld Lang Syne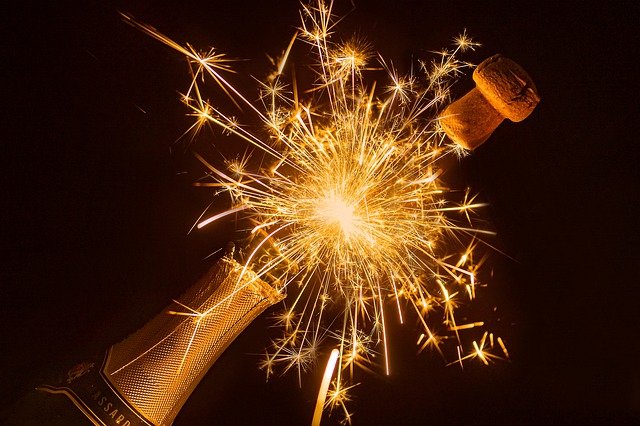 It is nearly time to say farewell to 2020, and soon we will be ringing in 2021. What a year this has been! Will you be happy to wish 2020 goodbye? Are you gladly rushing to push it out the door, locking the door behind it? Many people are ready to move past what has been one of the most difficult years of their lives, and with good reason.
January 2020 started with events like the Australian bush fires, which eventually burned more land mass than the size of the country of Cuba. Nearly three billion animals perished or were displaced from their natural habitats, which were devasted by fire. Later that month in the United States, President Trump was impeached but not removed from office.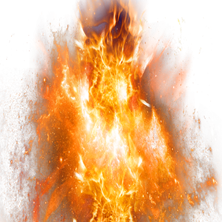 The year proceeded with tensions as the United States led a targeted drone strike killing Iranian military leader Qasem Soleimani, and in retaliation Iran launched rockets at U.S. military bases in Iraq. Then a Ukrainian passenger jet was mistakenly shot down, leading to the death of 176 people.
The year continued to get stranger as Prince Harry and Meghan, Duchess of Sussex, announced that they would be giving up their royal titles and would be moving abroad. Shortly after, the United States began their presidential primaries in Iowa.  
The year will be most remembered for the coronavirus pandemic and the social isolation that it caused. By March, many international borders were closed, and most travel was halted. For many it meant being called to the frontline as essential workers, while for others it meant the loss of a job or the closing of a business. Yet others started working from home, while many children began schooling from home online for the first time. Many families faced economic difficulties, and most people struggled to find some necessities like toilet paper and cleansers. Many public places were closed or had limited occupancy, and most people were required to wear masks if going out.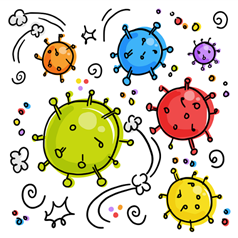 Early-May brought the discovery that murder hornets had arrived in North America. By late-May things grew tenser as George Floyd's words "I can't breathe" sparked demonstrations, protests, and growing involvement in the Black Lives matter movement. Rioting also broke out in several major cities across the United States. One of the proposed responses was to defund the police, and many continue to argue about what that actually means.
While all of that could have been more than enough, 2020 continued to throw things our way. In August, an explosion in Beirut's port claimed 135 lives and affected hundreds of thousands more people. At the same time, the west coast of the United States had its most active year on record for wildfires, particularly hurting California and Oregon. Fires have also continued to burn in the Amazon rainforest throughout this year.
In September, Supreme Court Justice Ruth Bader Ginsburg passed away. As many were still mourning, President Trump nominated Amy Coney Barrett to fill the court's vacancy, which Congress eventually confirmed. In October, President Trump and numerous politicians (including members of Congress) contracted COVID-19. November brought the hotly contested U.S. presidential election, with some still debating whether or not Joe Biden was the actual winner.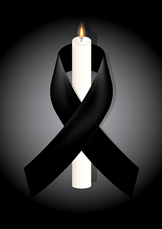 Sadly, 2020 also brought the passing of many famous people, such as Kobe Bryant, Mary Higgins Clark, Kirk Douglas, Kenny Rogers, Little Richard, Jerry Stiller, Fred Willard, Carl Reiner, Hugh Downs, Naya Rivera, John Lewis, Regis Philbin, Wilford Brimley, Chaswick Boseman, Eddie Van Halen, Sean Connery, and Alex Trebek. Additionally, worldwide it is estimated that nearly 82 million people have contracted COVID-19, and the virus has killed approximately 1.78 million lives.
With such a year, it is understandable that many people are ready to leave it behind. Are you eager to welcome in 2021?
Before it is left in the past though, is it worth toasting to "Auld Lang Syne" (loosely restated as "days gone by") in 2020? Can we end the year on a higher note and take anything good from this difficult year? Is there anything from 2020 that you will miss or at least remember with even a bit of fondness? Were there any activities, no matter how big or small, that you did which are worth recalling? What have you learned and how have you grown?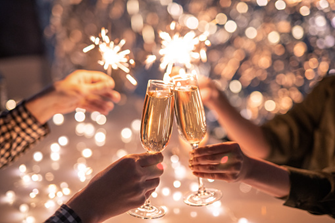 As our hindsight turns to 2020, may we find some clarity and positivity from this past year.
Whether it was by choice or necessity, be proud of the things you have learned. Did you learn to join videoconference calls, such as through Zoom? Did you rise to the challenge of working from home? Did you learn to home-school your children or grandchildren? Did you have time to take up a new hobby or renew a previous pastime? Did you take any online classes to learn something new? Did you master a recipe you hadn't tried before or start a new garden? Did you read any good books? Take a moment to pat yourself on the back for the new knowledge and skills you acquired which you can take with you into 2021.
Despite quarantines and social distancing, did you make deeper connections with anyone? Were you able to meet virtually with family and friends? Did you connect with people over social media and telephone calls? Did you renew the less popular art of writing letters? Did you surprise someone with a special gift, delivery, or package? Did you and your co-workers grow strengthened through having to overcome new tasks? Did you participate in a drive-by parade to wish someone happy birthday or congratulations? Did your family grow closer through time spent together at home? Did you watch movies or play games together? Did you cook for each other or help each other figure out new things? Did you get to be a part of something broadcast online that you otherwise would not have had the chance to do? While 2020 put a stop to many of our normal activities, let's realize some of the things it also made possible.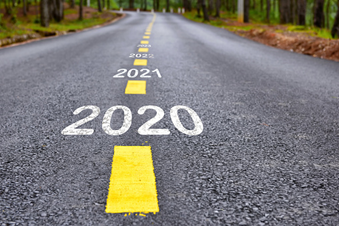 Did you find time to get in touch with your own feelings and take care of yourself? Did you try new ways of exercising? Did you eat any healthy recipes? Did you do anything just for yourself or try something you have always wanted to do? Or perhaps you are proud that you were able to keep your head above water and keep your family afloat through such a trying year. Have you grown in stamina, patience, resilience, or strength? Take time to celebrate the hurdles you have overcome. Recognize any good that resulted from your comfort zones being pushed and stretched.
Consider the strides that have been made throughout the world this past year. Due to fewer people leaving home and many factories having fewer emissions, there was a drastic reduction in air pollution, with improvements in nitrogen dioxide levels. Red Kites, an English eagle that was endangered 30 years ago, are again thriving with nearly 2,000 breeding pairs in England now. In May, after a nine-year break, the United States launched a space shuttle with two NASA astronauts going to the International Space Station. The Make-A-Wish Foundation granted its 500,000th wish this year. In August, 47 African nations were announced free from wild poliovirus. A record number of endangered sea turtles hatched in northern Mexico (more than 2,250 this year compared to the typical 500 or so). For the first time a woman was elected vice president of the United States. Chris Nikic became the first athlete living with Down Syndrome to complete an Ironman triathlon. In December, Jupiter and Saturn appeared closer together than they had been in nearly 800 years, showing many people on Earth what was referred to as the "Christmas Star." Finally, vaccines for COVID-19 have been created and approved, and they are now being distributed and administered in record time.
There is hope for the future! We can still have faith in humanity. There remain good things in this world, despite difficult situations. There continue to be silver linings. Many people asked for clarity of vision in 2020, much like 20/20 vision, so as we recognize what we have accomplished and learned this past year, let us move into 2021 with positivity and optimism. May the New Year find a return to some normalcy, while balanced with some of the things that we have learned in the last year. Here is wishing that 2021 will also bring an outpouring of blessings for you and your loved ones! HAPPY NEW YEAR!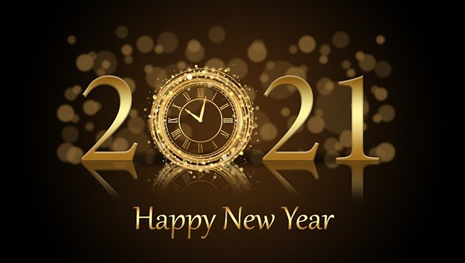 If one of your new year's resolutions is to write more personal experiences, recall your life stories, or record more of your and your family's memories, LifeBio can help you get started today. (For the record, we do think those are wonderful and obtainable resolutions to consider!) Check out our online memberships, our telephone interviews to create a life story book, or one of our journals to guide you through reminiscing life questions today!