Glimmers of Hope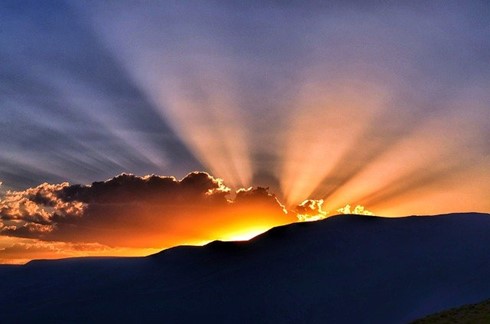 It has been a year, and what a year it has been. Since late 2019, COVID-19 has existed in our world. It was just about a year ago in 2020, that this coronavirus strain started spreading rapidly and causing a global pandemic. Many places were closed or had to take other actions for social distancing. People were encouraged to wear face masks and stay distanced or to even stay at home. People were encouraged to wash hands and clean more frequently and thoroughly. Routines were forced to change. Former norms were no longer normal.
In some form or another everyone has been impacted. Infants born in 2020 have been growing up only seeing people in public wearing masks. School-aged children have had to take classes and learn from home. Frontline workers were called to step up and continue facing risks by going to work in person. Other people began working entirely from home. Many people learned how to join videocalls or videoconferencing. People living in nursing homes were not permitted their regular activities or visitors.
The way we do daily things, like grocery shopping or eating out had to change. Public events like concerts and conferences have been cancelled and rescheduled. Traveling has looked different than in the past, and most international travel was halted. Meetings and places of worship began taking place online or over telephone calls. People have been socially isolated from at least some of their family members and friends.
No one has gone unaffected. That takes a toll.
When experts study cause and impacts of isolation, they distinguish between isolation and loneliness. Social isolation is a lack of social relationships or having infrequent social contact with others. Loneliness is a subjective feeling though. Some people can be socially isolated but not feel lonely, and it is possible to be surrounded by people but still feel all alone.
There may have been moments of the past year that we could appreciate. Some people took time to enjoy moments of quiet. Others may have learned a new hobby. Some caught up on cleaning and organizing. Some people enjoyed the slowing down of day-to-day life and no longer having a calendar with nearly every moment booked. Even if few and far between, at times it was possible to see some positive moments.
Generally, though, isolation and loneliness are related. Despite moments of positivity, nearly all of us have also had to deal with very difficult times this past year. Often the difficulties equaled or outweighed the highlights. Frontline workers were asked to work in the most difficult situations. Others lost their jobs and faced financial burdens. Some people battled illnesses, often including COVID-19. Many of us mourned actual deaths.
We have felt like we were missing out on life. We felt denied by not being able to celebrate birthdays or holidays as we typically would. We had to do things we never imagined, like go hunting for toilet paper or have our temperature taken in order to enter certain locations. Many felt the frustration of canceling vacations or visits with extended family. Much of the population even had to cope with restrictions on healthy outlets, such as gyms being closed. Some people felt like nearly a year of life was wasted or at least very restricted in isolation.
We have missed seeing our family and friends regularly. We have missed our regular activities and get-togethers. We have missed outings and special occasions, like going to concerts or weddings. We have missed seeing smiles on faces without masks, shaking hands, or sharing hugs.
After a year there are glimpses of beginning to return to some normalcy. Some public places have reopened. Some people have been able to return to work. Many schools have returned at least partially in person or on a hybrid schedule. Administering vaccinations has started, and some nursing homes are allowing visitors again. A couple of states are lifting mask mandates. Various states have said that events like proms and graduations might be possible this year. One day the pandemic will be behind us.
LifeBio offers additional glimmers of hope. For those craving more interaction to overcome loneliness, we offer MyHello. This is a program for people of all ages, in which we can have one of our MyHello guides call you or a loved one weekly for a social telephone visit. Through talking about life and reminiscing, people can build a social connection and help fight feelings of isolation and loneliness.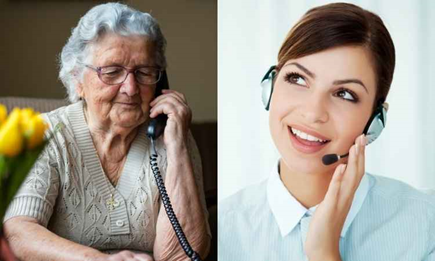 LifeBio also offers telephone interviews to help people record their life stories. Those audio recordings can then be turned into printed books to share and preserve people's life legacies. The beauty is with interviews occurring over the telephone, we can reach people wherever they are—even at home, in an assisted living community, in a hospital, or virtually anywhere.
For people who want to use this time of isolation to write their own life stories, there are online options available too. LifeBio can set you up with your own secure account, and you can begin to type your own story or the story of a loved one. You can write as much or a little as you like. Perhaps you have more time to write your story now, or maybe it would be beneficial to answer just a question or two in our online template each day or every week.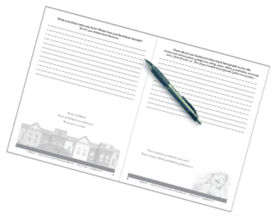 If you or a loved one would prefer to write your memories out by hand, we also have journals to guide you through answering questions about your life. The journals are great to write in yourself, or you can use them to ask a family member to share life stories. These make wonderful aids for visiting with or talking over the phone with a loved one far away or someone in a nursing home. Those handwritten notes can be kept as is in your journal, or if you like, we can help turn them into a printed life story book.
LifeBio and MyHello are here to help you stay connected and share your life stories with the people that matter most to you. You are not alone during these challenging times. You are special, and your story matters. We would love to help you and your family start reminiscing. Let's get connected today!