How to Connect and Consider Special Circumstances Over the Holidays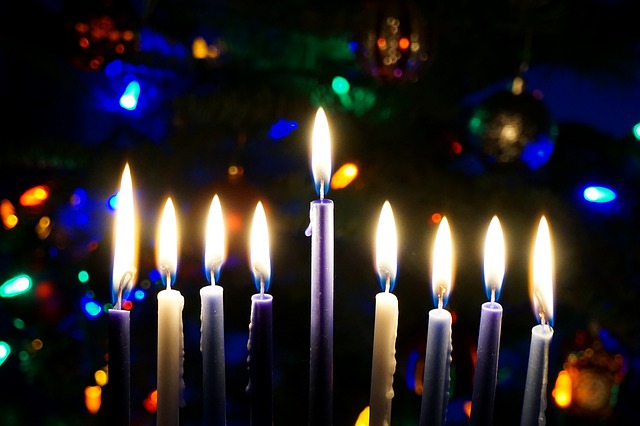 Traditions are the handing down of beliefs or cultures through the generations. Sometimes we strictly adhere to traditions, while other times our traditions may evolve throughout time. Perhaps your family has a tradition of making pie or some other secret recipe for a holiday gathering. If it is a recipe your whole family loves, you may choose to leave it the exact same year after year. However, maybe in trying to be a little healthier one year your mother changed the recipe to stop using lard and instead substitute unsalted butter. The pie crust still tasted wonderful, and the tradition held but with a slightly tweaked recipe.
As families grow, people move, and family members age, traditions may be adjusted. Perhaps the person who has always hosted dinner will change, or maybe in time other family members are allowed to help with the cooking. Maybe a children's table is added to allow enough space for everyone to share in the meal together. Perhaps one year is spent with your own extended family, while the following year is spent with your in-law's family. For many reasons, we may have to be flexible over the years.
Here are some situations to consider to best be able to connect with your family's changing needs during the holidays:
With aging family, there may be physical changes to consider. For a family member with hearing loss, loud background noise may make it difficult to follow other conversation. Consider turning off the holiday music in the background, speaking in smaller groups, and facing the person to allow your lips to be seen while speaking. For someone with vision loss, mood lighting may make it difficult to maneuver or see what is being eaten at dinner. Consider not eating by candlelight, providing adequate lighting, and making sure no boxes or new presents are placed where they might be tripped over. For people who have difficulty with mobility, helping with shopping or making purchases online may be necessary. For elderly who struggle with technology, they may need assistance understanding videocalls or how to stream an online temple or church service.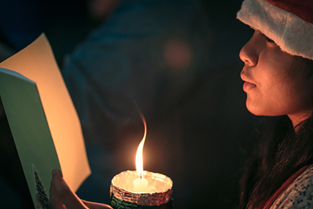 For family members dealing with memory loss, modifications may need to be considered. Perhaps it is time for other family members to help with more of the cooking and baking. Helping stick to routines, such as normal times for meals, taking medication, and going to bed, may allow for less confusion and stress. If your family gathering is growing, perhaps this would be a good year to wear nametags or to look at family photos and recall people's names ahead of time.
Elderly family may not be the only people with special considerations. Some family members may have special dietary needs to consider in meal planning, or maybe not all family members want their eggnog spiked. Perhaps for children and pets, plants with berries or potentially poisonous poinsettias should be avoided for decoration. Meals may need to be scheduled around naptime, or it may help to have a quiet space set aside for someone who needs a break from over-stimulation.
With the COVID-19 pandemic, many families may be forced to reconsider some of their holiday traditions, even if only temporarily this year. Socially isolating or having to quarantining may make things looks different for you and your loved ones in 2020. Perhaps you postpone and celebrate Kwanzaa in June. Maybe you have a virtual Hanukkah gathering or talk to Santa online. Perhaps you mail or deliver presents and call loved ones over the phone, instead of getting together in person.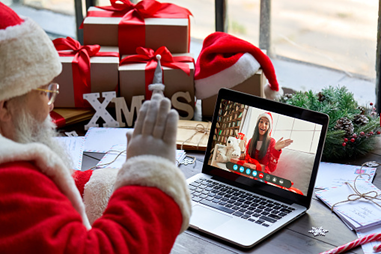 Here are some creative ideas for connecting with loved ones this holiday season. These can be done even while considering social distancing and quarantining:
Play Games- Whether in person, on the telephone, or over videoconference, choose if you want to play against one another or play cooperatively as a team. On the telephone you can play games such as Twenty Questions, Trivia, or Name that Tune. Over video you can play games like Charades or Pictionary. You could also play a game where participants in each location have playing pieces (such as dice for Yahtzee or Farkle or printed boards for Bingo). You could also play online games, such as Text2Twist or card games.
Story Time- Take turns telling stories from your past. Ask your parents or grandparents about when they were children. Talk about how you met and fell in love with your spouse. Share your favorite holiday memory. Tell the funniest memory you have with a family member. Or read your favorite children's book or Bible story to a loved one. You might even want to record or make a video of these to look back on next year.
Comedy Night- Everyone should come prepared with a few of their favorite jokes. Then take turns telling jokes and seeing who can make everyone else laugh the hardest.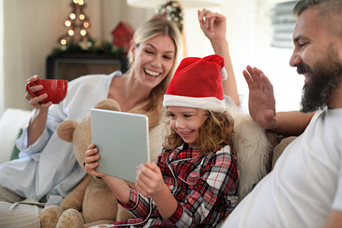 Karaoke or Sing-Along- Take turns singing your favorite songs. Perhaps others are muted, or maybe it turns into a sing-along. You can also decide to stick to certain song categories, like singing your favorite rock song, hymn, or Christmas carol.
Decorate- Decorate for the holidays. If you have loved ones who cannot go out, consider putting up lights for them, decorate their windows, or mail or deliver them an ornament or special decoration. If your family cannot be together in person, show one another your decorations over videoconference, through emailing photos, or by printing and mailing pictures.
Open Gifts- Whether you are together in person, meeting virtually, or calling on the phone, open gifts together. Talk about or show others your favorite presents and thank those who gave you gifts. For small children, consider opening a gift from different family members each night; then call to individually talk to the family member who sent it.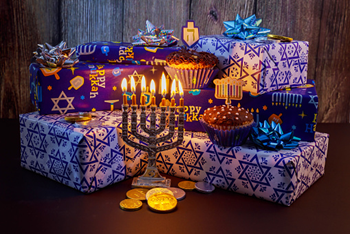 Send Christmas Cards- If you are with family, you might write or sign cards together to mail out to loved ones. If you cannot be together, consider who you want to bless with a special card or care package. If you receive cards, you might open and read them together or display them in a special place.
Sweet Treats- If you are together, consider baking a favorite recipe or setting up a happy hour. If someone is shut-in, consider mailing or dropping off a favorite holiday food or treat. Perhaps on the same weekend family members in different locations could all bake the same recipe and then eat it at the same time over a videoconference.
Movie Night- Watch your favorite holiday movie together. If you cannot be together in person, watch the same movie on the same night and then talk about it, or call one another while watching. Then tell what your favorite scene was or have someone start a quote from the movie and see who can finish it.
Craft Time- Do a family or virtual craft together. Make ornaments or other decorations. Paint a winter scene. Decorate gingerbread houses. Perhaps you later display your artwork or gift your crafts to others. Be creative!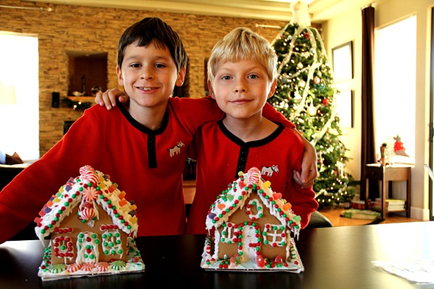 Although the holidays may look a little different this year, we encourage you to do what works best for you and your loved ones. May your holidays be joyful and allow for creating new memories, wherever you are and however you celebrate!
If you'd like to work on telling your or a loved one's life story, or if you are looking for unique holiday gifts, we can help. We have a variety of options online, via telephone, or for writing your biographies. Start with a free 14-day trial, before you decide if you want to upgrade to a month or longer account. You can also save audio recordings, photos, and other uploaded documents like family trees. You can print your biography for free or upgrade to print a bound book. We also have the MyHello program, where we can call weekly to check in with your loved one, or people can call to participate in a weekly group call. We have other items available for purchase too, such as journals, What's Your Story? cards, or a book creation process through a telephone interview. Contact us today to let us know how we can best serve you!