LifeBio Launches Road of Life Adventure Tour
Posted On: 02 March, 2010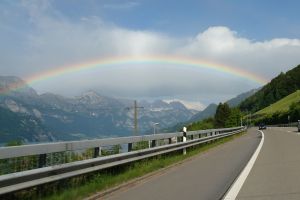 In celebration of our tenth anniversary, LifeBio is launching the Road of Life Adventure Tour. During the national campaign, I will make it my mission to capture as many life stories as possible by interviewing subjects and teaching them how to write their autobiographies or the biographies of loved ones.
I will travel to meet older people to record life stories using LifeBio's video recording tools and journals to encourage ordinary Americans to capture their EXTRAORDINARY life stories. The road of life is an adventure and every day we have people, places and events just waiting to be shared in our life stories.

The tour will begin in Ohio, and I will gradually make my way around the U.S. over the course of our entire anniversary year. Stay tuned for further updates! Maybe I'll have the opportunity to interview YOU during the Road of Life Adventure.

Rediscover your life story today with LifeBio's easy-to-use autobiography template, the Memory Journal and other revolutionary reminiscence tools!