New Family Traditions for Cinco de Mayo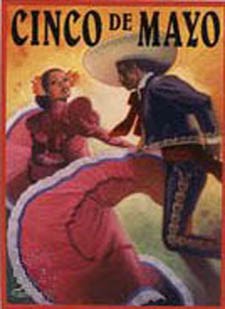 Happy Cinco de Mayo!
History matters to us. Cinco de Mayo celebrates the anniversary of the Battle of Puebla, when the Mexican army defeated the French in 1862. Cinco De Mayo--a day to celebrate Mexican national pride, independence and freedom
--is also a day to gather with friends and family members to celebrate and create new memories! Whether you are of Mexican decent, or just enjoy celebrating the holiday, try celebrating Cinco De Mayo in  a new way this year. Here are a few ideas:
Regardless of how you choose to celebrate, remember to take a lot of pictures! Don't let these precious moments fade. Preserve your celebratory memories with the Memory Journal, then use the LifeBio Online Membership to create lasting keepsakes for the whole family to share! The history of the nation is important, but the history of your family and your genealogy is priceless and should not be lost or forgotten.