New Year, New Hobby
Posted On: 12 January, 2010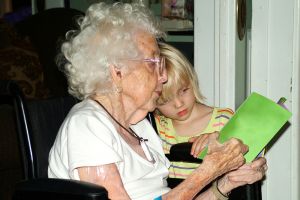 As we enter a new year, many of us will make resolutions to spend more time with family and friends, learn something new and to simply take time out to enjoy life more. Bringing in the New Year with an original hobby that will help you achieve these resolutions could be just what you need for a fresh start.
Writing autobiographies and biographies is a great way to learn more about your family history and yourself while spending more quality time with one another in the process. LifeBio offers a fun, economical and easy way to capture life stories, and you can get started right away! If you think this sounds like a glorified scrapbook, think again. Your new-found hobby is bound to bring you and your loved ones closer, as Web memberships enable you to complete your autobiography or biography with anyone you choose to share your password information with. When you have completed one biography and have added custom borders and personal photos, you can have your story bound in a keepsake legacy book; but the fun doesn't stop there! With a lifetime membership, you can create as many stories as you like!
As you bring in the new year, take a moment to walk down memory lane and reminisce using our thought-provoking questions and easy-to-use template…you may be surprised by what you find.