The Veteran's Story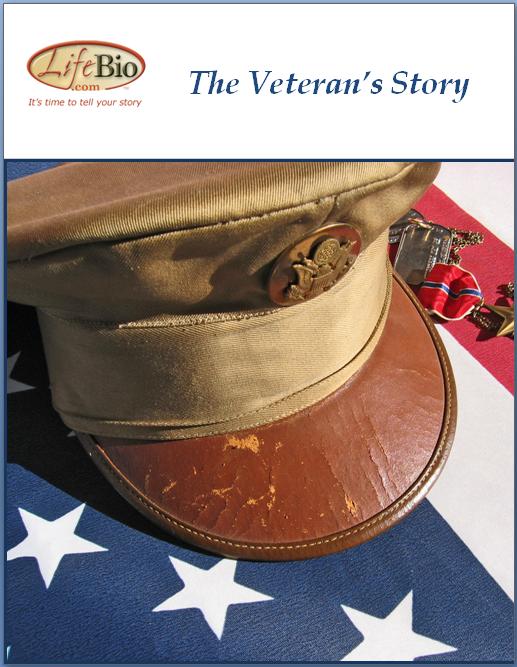 As you gather with family and friends this Memorial Day, take a moment to acknowledge and show appreciate to any veteran you know who has made the ultimate sacrifice of serving his or her country.
To show our appreciation to all veterans, LifeBio proudly introduces The Veteran's Story digital book, the perfect way to preserve memories of heroic deeds, valor, honor and servitude.

Just in time for Memorial Day, The Veteran's Story is a PDF file that can be immediately accessed after your order is placed. You can then print out the pages, write in your answers on paper, and watch your story unfold. Carefully-crafted questions guide you through your years of service. The book also contains space for additional stories, as well as photos, letters and memorabilia.

The Veteran's Story also makes a perfect gift for the special veteran in your life!