Top 10 Travel Destinations for Baby Boomers
Posted On: 26 January, 2010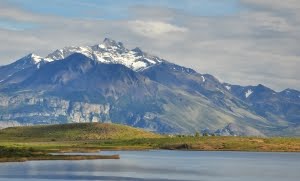 With snow on the ground and frost in the air, the summer vacation season seems far away; but now's the time to start planning your next vacation if you already haven't done so. According to Grace Lichtenstein of Away.com, the top 10 domestic travel destinations and activities for active baby boomers are as follows:
1. Hiking in Colorado
2. Canoeing and Kayaking in New York's Adirondack Mountains
3. Tennis and Golf in South Carolina
4. Walking Quebec
5. Horseback Riding in Wyoming
6. Trekking the Appalachian Trail in Maine
7. Fly-Fishing in Montana
8. Biking in Vermont
9. Birdwatching in Alaska
10. Archeological Dig in the Southwest

As most of us do when we vacation, I'm sure you'll take tons of photos on your vacation; but where do these photos usually end up? Rather than letting your photos sit in your digital camera, posting them online, or printing them out to let the photo speak for itself, capture memories along with your photos so you can share your adventure--along with other life stories--with your family for years to come. LifeBio's extensive product line, including the MemoryBio Photo Album and Memory Journal, offers an innovative way for you to capture your life stories, and the life stories of your loved ones. From an exciting camping trip, to a life lesson you learned as a child, to a favorite hobby you had in your 20s, LifeBio captures it all, and enables your family and friends to get to know the real you, and offers an opportunity for you to walk down memory lane as well. Visit LifeBio.com today and capture your story!