What is a Personal Historian?
Posted On: 20 April, 2010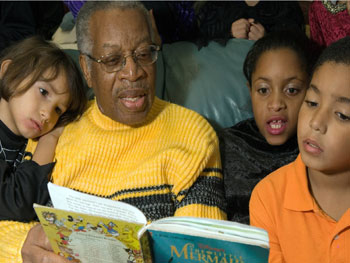 Writing an autobiography or biography is seemingly a daunting task. Sometimes knowing where to start can be the most difficult part. Then deciding what should be included, what should not be included and so on can make the process of creating an autobiography or biography challenging.
To help simplify the process, some people hire personal historians to help record memories. Personal historians record and preserve memoirs and life stories, according to the Association of Personal Historians. The problem is, personal historians don't come cheap. For simple life story recordings, fees generally start at hundreds of dollars, then can increase to several thousands of dollars if the personal historian needs to interview multiple family members or if the interviews are recorded.
Why pay these outrageous fees when you can be your own personal historian?

LifeBio gives you the power to be your family's own personal historian. Create a do-it-yourself autobiography. After all, who knows your family better than you or another member of the family unit? Rather than paying thousands of dollars for someone to record the history you already hold near and dear to your heart, simply use the Memory Journal, Story of My Treasures, LifeBio.com online autobiography template, LifeBio Video Recording Kit or other LifeBio biography tools to record and preserve memories that can be passed down for generations to come. LifeBio enables you to record memories, and easily collaborate with family members from anywhere in the world to compile memories and create lasting family keepsakes. Visit LifeBio.com today for more information.