Why Reminisce?
Posted By: Beth Sanders | Posted On: 11 August, 2013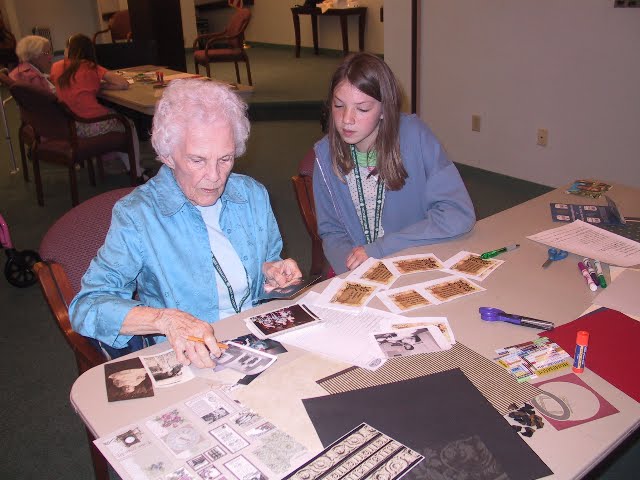 Activity directors for retirement communities and nursing homes may hold back from planning reminisce activities or programs. This shouldn't happen. Reminiscing is beneficial to both the participant and the interviewer.
Here are three questions activity directors may ask themselves that may cause them to hold back, and why they shouldn't let these questions bother them.

1.  Isn't it better to just focus on the future?
Storytelling helps to build authentic relationships with others. It is an excellent way to truly get to know other residents, even if they've already lived there for awhile. Everyone benefits if they can develop closer, more meaningful relationships. Lifebio Story Cards are an easy way to help initiate conversations that don't involve everyday mundane things. Lifebio helps to open doors to interesting conversations, which then leads to lifelong friendships. When people actually know each other at an in depth level, and recognize the things they have in common, it is beneficial to everyone. It helps them develop genuine love, hope and peace, and helps the staff deliver better care as well. When we share the past, it helps to develop a better future.
2. Doesn't reminiscing just dredge up all the pain and grief of the past?
Everyone has pain and loss in their lives. We can't change that, and ignoring it doesn't help. Healing comes when we can share these painful experiences and others can help us get past them and accept them. Feelings of sadness and anger should not be suppressed. They need to be shared and expressed with others. People in Lifebio 101 classes recall happy and positive experiences, review many accomplishments, and realize that they are NOT alone. There is something comforting in knowing that other people have experienced the pain that you have, and that you don't have to suffer alone. Reminiscing creates many close relationships and helps other people recognize the good that occurred in their lives.

3. Isn't reminiscing an old school activity? What's different now?
Shadow boxes and Reminisce Magazine have been used by activity directors for years. However, Lifebio is bringing something new to reminisce therapy. Lifebio is bringing a focus on lifelong learning (Lifebio 101 classes), brain fitness (working the hippo campus of the brain where memory is stored), and exploring new technology (lifebio.com). Lifebio helps people create their own biography in their own words. Lifebio enriches lives in the process, and creates a high rate of resident and family satisfaction. Management recognizes that you must really KNOW people to deliver good care and service. Lifebio helps retirement communities accomplish the BIG goal of delivering individual centered care rather than group centered.

For more information, contact Beth Sanders at 937-303-4574 or e-mail her at bsanders@lifebio.com
Click here for a Lifebio 101 class, or here for our story journals.