Front Porch Leads the Pack in Innovation!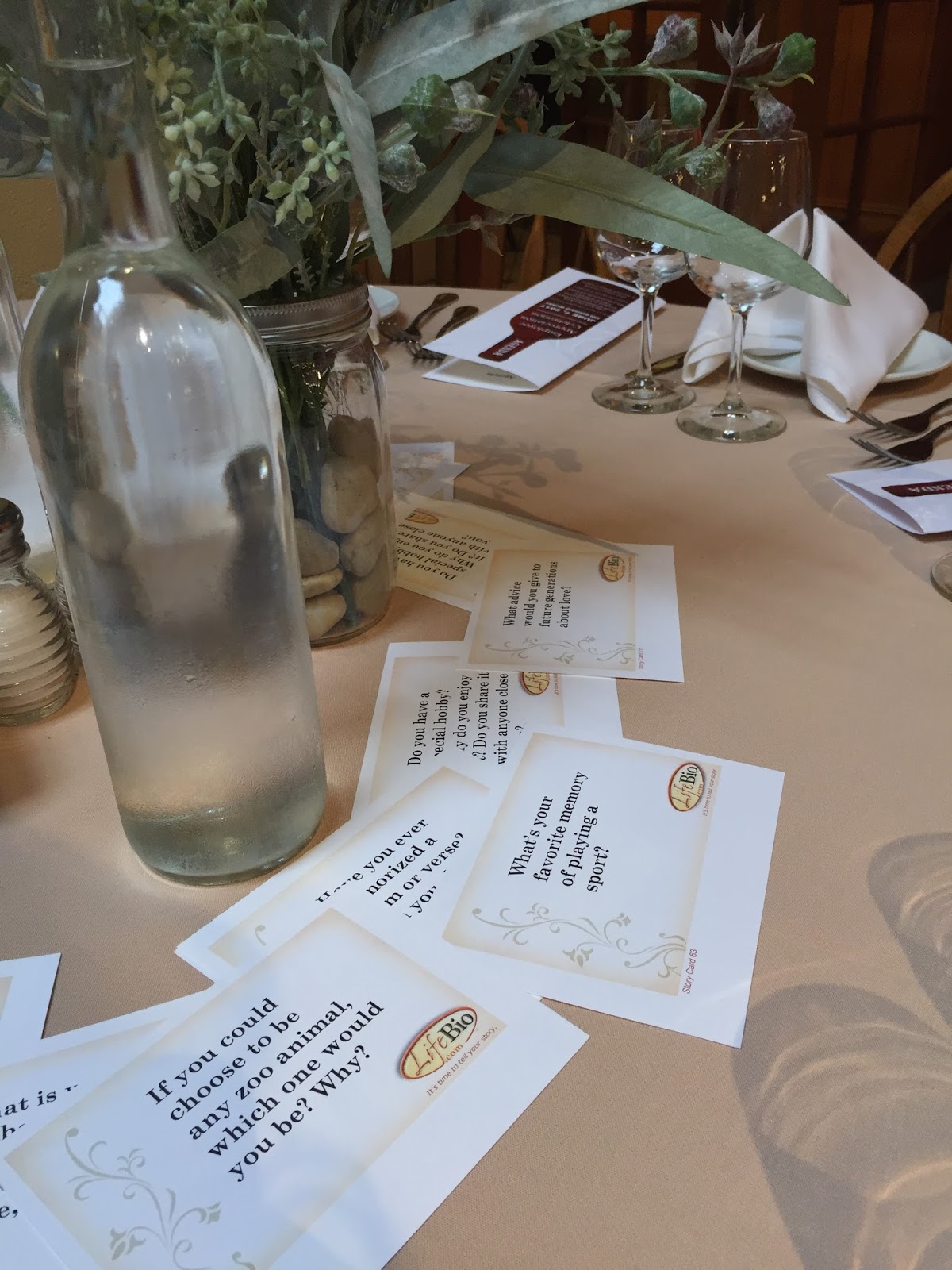 LIFEBIO HELPS PEOPLE... AND SENIOR COMMUNITIES!
For over a decade, www.LifeBio.com has helped tens of thousands of people tell their life stories using our online platform, which guides the user through a series of biographical questions, then allows the individual to create his or her very own book.

 

In addition to serving the consumer, however, it has been the great privilege of LifeBio to assist senior living communities across the nation capture and preserve the biographical information of their residents, which staff and volunteers can use to focus their person-centered care plans to meet the unique needs of each individual.  
FRONT PORCH KICKS IT UP A NOTCH...

Recently, LifeBio received some feedback from Front Porch (www.frontporch.net) explaining how they used the LifeBio tool kit in an entirely new and innovative way!  Project Specialist Julie Santos from the Front Porch Center for Innovation and Wellbeing (FPCIW) shared the following:

Today we had our employee appreciation event. As a nice touch, we incorporated LifeBio Story Cards around the table to enable some engaging conversations we normally would not have with our colleagues. At our table, for example, we had conversations about vacations. Following that we had a question about gardening, and we stuck with that topic for a while. 

Then, the conversation turned around when someone talked about how her neighborhood growing up used to be an olive grove. I also heard feedback from another table. They had conversations about their favorite memories of their siblings. There was plenty of chatter in the room!

TAKE A LOOK FOR YOURSELF:

Julie also shared these beautiful photos from the day's events, and the attention to detail that was put into making the occasion extra special for everyone involved is evident:
WE CALL IT "SHARING DEEPLY"
What a wonderful and creative way to get to know the people you work with!  After all, you SHARE over forty hours per week with these folks.  Shouldn't you get to know them? 
www.LifeBio.com applauds the network of Front Porch communities for thinking outside the box – and for deeply sharing not just with their residents, but with one another, too! 
LEARN MORE:
Read FPCIW's Impact Story on LifeBio!
For more information about www.LifeBio, our products and services, please contact us at:
Or call 1-866-543-3246
Or visit www.lifebio.com