Getting Seniors & Adult Children's Attention with Storytelling in Retirement Communities
Posted By: Beth Sanders  | Posted On: 02 January, 2014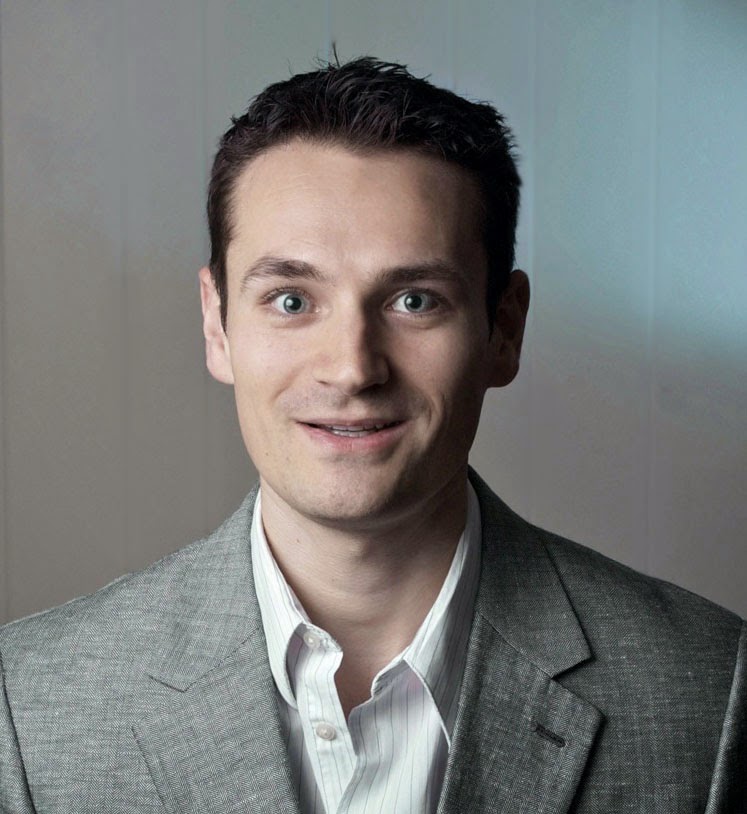 My friend, Kevin Williams, works with a lot of senior living providers (as www.lifebio.com/health  does too).  I asked him to talk about storytelling from a marketing person's point of view as well as from a family member's point of view when they are seeking out GREAT service and care in their local area.  We discussed the fact that seniors in a retirement community are the BEST people to share the story of why they love living there---but another amazing thought is celebrating the life stories of the AMAZING people in your midst (tell THAT story).  That will certainly get the media's attention more than anything else.

By Guest Blogger.....Kevin Williams, President, www.SeniorMarketing.com


"I've got a story to tell you..."
Those words stop us in our tracks. When a family member or friend tells us they have a story to tell, we perk up. Evolution tells us stories are hardwired in our nature. We see this in drawings on cave walls. In today's world, we see new stories from around the world, movies entertain us with elaborate stories of fantasy, drama and love. We see stories on our computers, tablets, and in what our friends share on social media.
Stories are everywhere and especially in good marketing. Even in marketing to seniors.
Let's say you have an aging mother, and it's becoming increasingly difficult to care for her. You're busy working and leading a professional life, and you worry because she just had a fall, only inches from tumbling down the stairs. You decide it's time to start looking for a community that can make both your lives easier.
The first thing you do is go to the search engines and start searching for senior living in your area. You see ads and listings that say, "senior living your town", "24 hour care", "assisted living." This is what you're looking for, but it doesn't speak to your heart.
Then you see a photo of a resident who your mother knows on the website of a community in town (better yet you read a story about her life experiences too!).  You click on the photo and you're taken to a video of this woman. She's telling a story about how she had some health issues and had a fall that broke her hip. She goes on about how she really couldn't care for herself, and moved in with her daughter. Her daughter was a busy professional and wasn't home very often. This lead her to becoming depressed and losing a lot of weight because she had no appetite.
Finally, with the help of her children, they decided to sell her house and move her into xyz community. She was initially very hesitant about moving to xyz community because she didn't want to leave her home. She had been in the same house for 45 years, and wasn't ready for the change.
Within 30 days of moving to the community, she said it was the best decision she ever made. She's with a lot of friends from town, gets to socialize every day, and is getting care her daughter could never provide. This actually has strengthened her relationship with her daughter because her daughter is relieved from the burdens of being a caregiver. She was also putting on weight because she was eating regularly and her depression faded away.
How would you feel after hearing a similar story like this?
The typical advertisements and marketing materials in senior living are dry and boring and fall into the category of "me too" advertising. All you have to do is swap out the community name and they all sound the same. It's not until you get to the sales coordinators and an actual tour of the community do you hear the stories that changed people's lives. Stories that can help connect and sell senior living in many more powerful ways than any other form of selling possible could.
Marketing is an extension of sales and connecting with someone on a deep level needs to happen before a sale ever happens.  Asking about someone's past life experiences is one of the best ways to really and truly connect. 
Ask yourself, what are the frustrations and daily struggles your prospects have been through? What was it that finally set the trigger loose? Was it a fall or was it more of a gradual thing? 
If you're continually talking and asking questions, you'll always understand your prospects. 
In this internet age, there are reviews of communities with gold mines of stories. You can learn what people liked about a community, what they didn't like, and you can reflect that in your marketing materials, too.
We're all emotional creatures, and stories have been part of our existence ever since we've been drawing pictures on the walls of caves. People see stories in our industry and say, "That person is just like me, and they trusted them and they went there? Oh, okay. Well, maybe I can trust them, too." They identify with similar struggles and challenges. It's stories that drive us to take action, and stories that drive sales and marketing.
Kevin M. Williams is the President of SeniorMarketing.com™.  SeniorMarketing.com™ increases occupancy and income for senior living communities across the country. To schedule a free search engine marketing audit, please call (888) 523-3311 or visit: ww.SeniorMarketing.com.

Beth Sanders is Founder & CEO of LifeBio.com™.  LifeBio helps retirement communities to capture the amazing life stories of their residents.  We make it simple and fun for older adults to create a lasting legacy and to share their life stories.  Email info@lifebio.com  or call 866-LIFEBIO or 937-303-4576.   See more info at www.lifebio.com/health