True to Her Word
Posted On: 04 August, 2020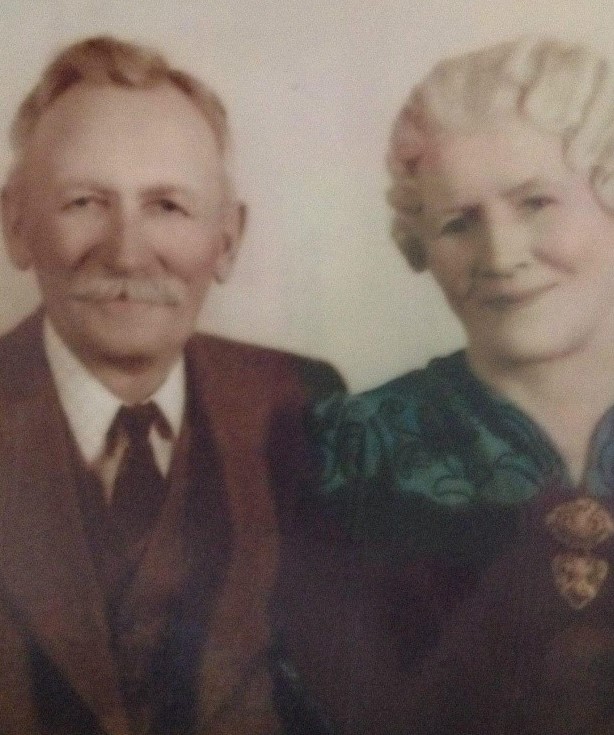 Before I was born and while I was young, Grandma Maggie and Grandpa John owned on a dairy farm in Wisconsin. Every morning around 4:00 AM, Grandpa John and a hired man would get up and milk the cows by hand. The milk would be put into 10-gallon milk jugs which were then loaded onto the back of a horse-drawn wagon.
While they had been out milking, Grandma Maggie would have prepared a large farm breakfast. Then their five children, including my mom, Agnes, would come down to have breakfast together. Before long as breakfast was finished, it was time for the kids to throw on their coats and grab their things for school. They would hop on the back of the milk wagon to get dropped off at school, as Grandpa went on to drop the milk at the local dairy.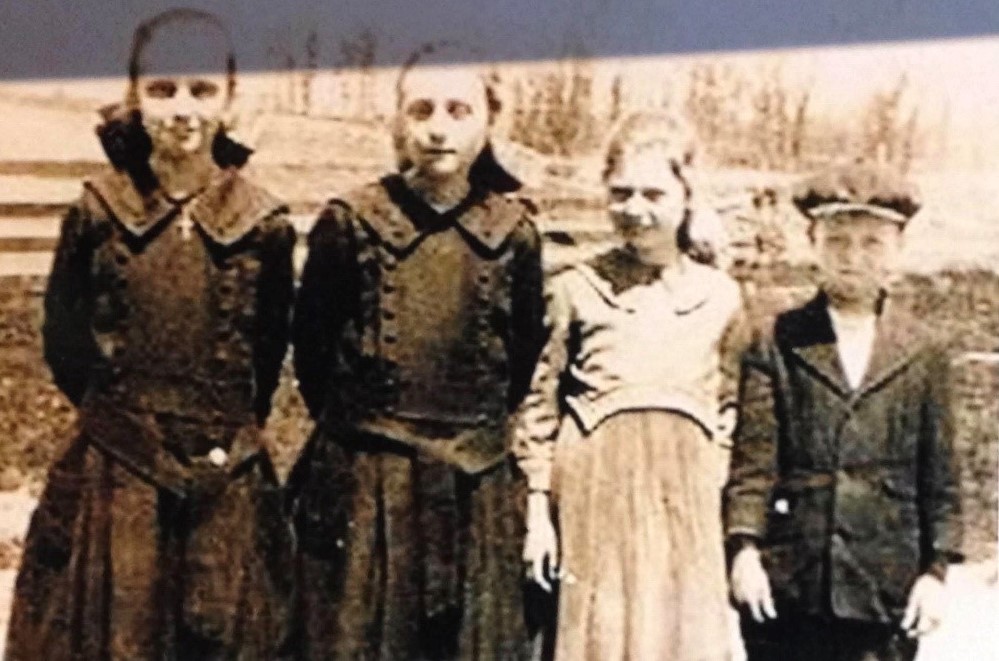 Four of John and Maggie's five children
That was in the early 1910s to 1920s. Their family had fresh milk daily from their dairy cows. They also grew their own garden, which allowed them to can things to store in the cellar to eat throughout the cold Wisconsin winters. My grandmother would darn the holes in everyone's socks. As was typical in those days, their three daughters lived at home until they were married. The family would not progress from using a horse and buggy to a car until into the 1930s or early '40s.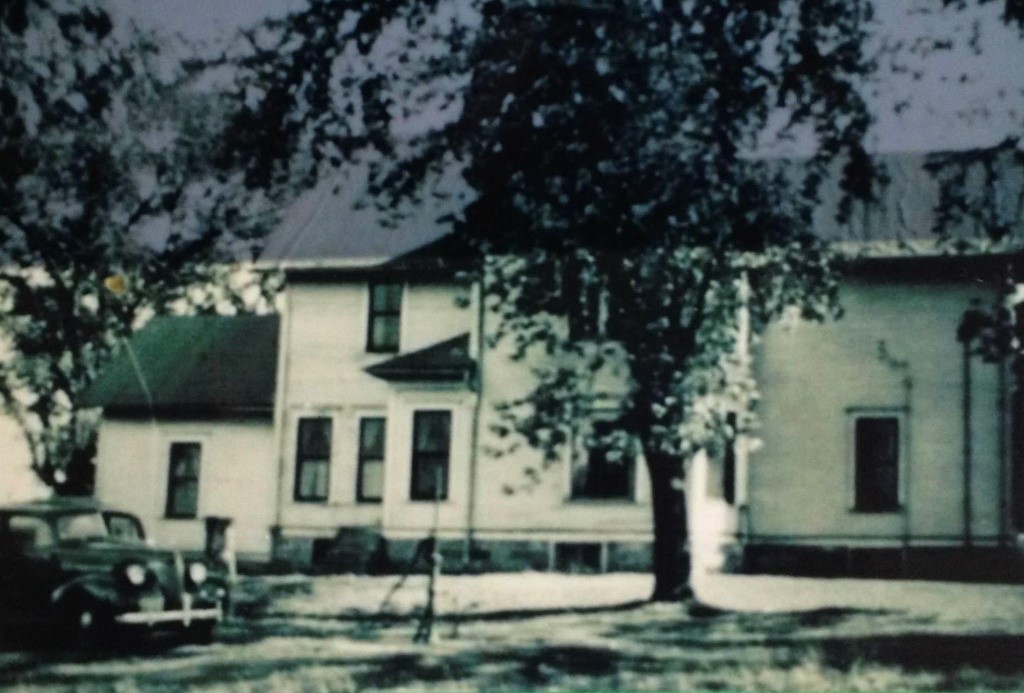 John and Maggie's farm house and first car
When I was growing up, my mother told me the story about how she and my grandparents helped one of my uncles, Gerald, get into politics. This was within a decade or so of women in the United States being granted the right to vote by the 19th amendment. My uncle was still studying law at Marquette University at that time. Their local township trustee position became open, and it was an open ballot with an open seat, in which no one had specifically campaigned for the role. Community members were planning to write in a candidate, so my grandparents and mother were talking about who they should write in. They decided that they would each write in my uncle, Gerald's, name. In a smaller township at that time, with people writing in many different names, many write-in nominees had just one or two votes. Would you believe that with three votes (my grandmother, grandfather, and mother's), Uncle Gerald won the position of township trustee?!
That was only the beginning of my uncle's involvement in politics and how my grandmother, Maggie, would play a role. After graduating law school and passing the bar, Gerald started a law practice, went on to serve as a State Senator from 1950 to 1954, and was a Democratic National Convention delegate in six conventions from 1940 to 1956. Also in 1956, Gerald decided to run against Lawrence H. Smith to represent the 1st District of Wisconsin in the United States Congress. Congressman Smith was the incumbent from the previous eight terms.
Prior to the election, Lawrence H. Smith went door-to-door soliciting people's votes. One day he knocked on Grandma Maggie's farmhouse door. He shared his platform and what he promised to do while in office, if re-elected. He was an eloquent enough speaker that he convinced my grandmother to vote for him, and she gave him her word. It was only later when my mother and aunts were discussing the election and voting for their brother, Gerald, that they came to realize Grandma Maggie had agreed to vote for the opposing candidate. When they pointed that out to her, she told them that she had promised him her vote, and she would not go back on her word. True to her integrity, she voted for Lawrence H. Smith over her own son. Gerald was not elected to Congress that year.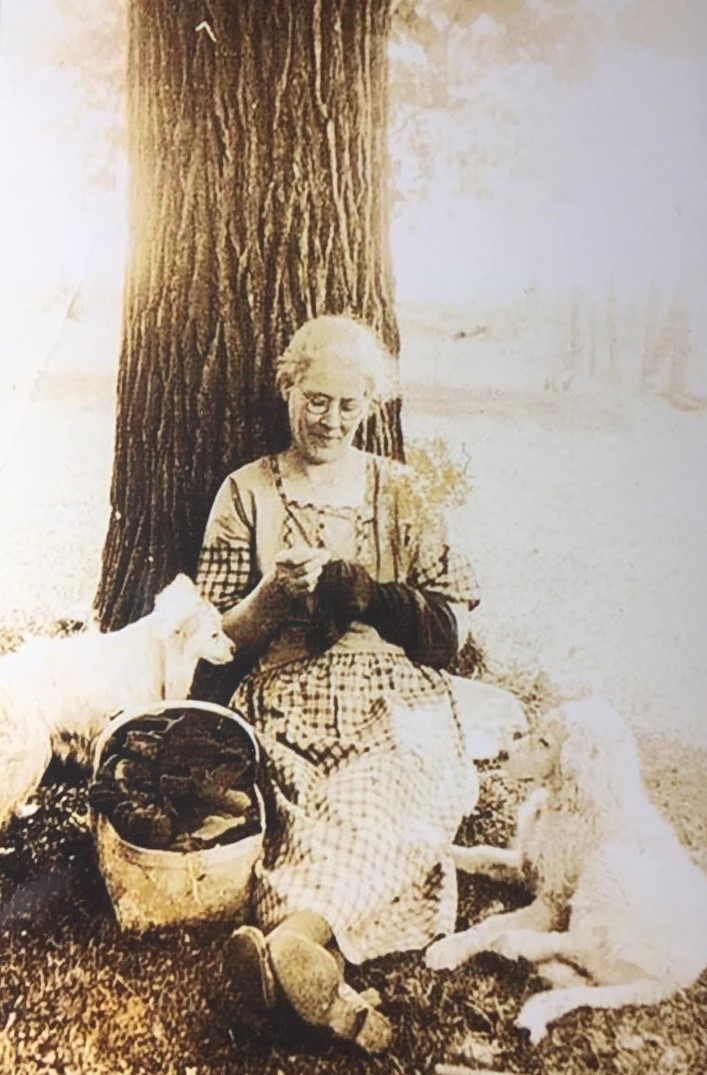 Maggie darning socks
It was in the middle of that term that Lawrence H. Smith had a heart attack and passed away. Wisconsin decided to put in his widow, Eleanor Smith, to finish serving his term. When she came up for reelection at the end of the year, with so many people not wanting to vote a woman into Congress, Gerald was able to run again and win the seat on the 86th Congress. He only served one term, before not being reelected and returning to practicing law in Wisconsin.
Uncle Gerald; Mom (Agnes); Dad (Alfred); and Gerald's wife, Aunt Mary
My Grandpa John passed away a couple of years before I was born. By the time I was born and got to know my grandmother, she was in her mid-70s and early-80s. Grandma Maggie passed away in 1961, when I was in high school. Today my grandparents, my mother and father, and my mother's siblings are all buried in the same cemetery in Wisconsin. While they have all passed, our family still cherishes their memories and the integrity that they helped instill in us.
~Fred L., originally from Racine, Wisconsin