LeadingAge Ohio invited me to speak with activity professionals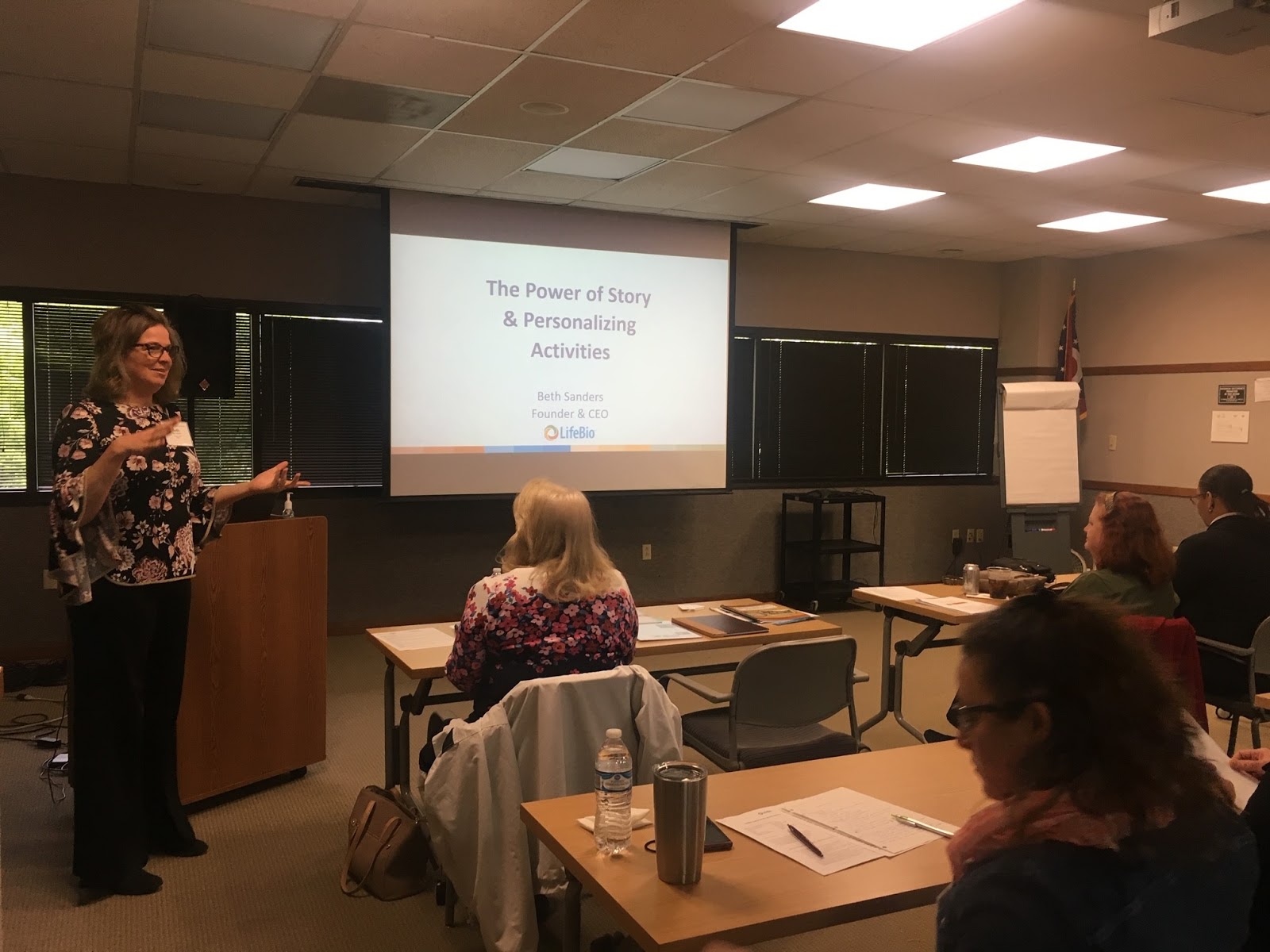 What a joy it was to meet these creative activity professionals from across the State of Ohio this week.
We talked about person-centered care, memory care, and the importance of knowing each person's story and background. So many great ideas shared!