Memory book for my grandma
Posted On: 01 December, 2014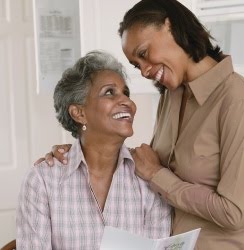 There is nothing more priceless than the gift of life stories.  I know that my own grandmother's life story really changed my life.  I thought, "I'm just like you, and you are just like me!"  But I would never have had that experience if grandma's life story was not recorded. 
It's hard to describe the feeling that you'll have when you read your own grandmother's memories. Giving a memory book to your grandmother could be just the right thing to do.  It will unlock a whole other world that you've never gazed into before.  She will introduce you to people that you would never know without her memories of them.  She will take you to different places and times---it's really like a time machine from her own perspective.  You are walking in her shoes for the first time. 

It's too bad that we don't normally have these conversations, but I've found that it really helps if the questions are on the web or in a journal so that your grandma can just record her own answers.  By the way, she may appreciate your help in the process.  If you decide to use the web, you can type in her answers as she tells you information.  A lot of grandmothers are now more "tech savvy" than ever before so your grandmother may like using www.lifebio.com to type in her own memories.  

No matter how you record the life stories, just seize the day and do it.  You don't want to wait too long, and your grandmother will want to do it if you encourage her.  There could be a few things she would rather not share and that's okay too.  Just at least learn more of the basics about her family history and her background so you will have this priceless gift for all time.  

Would you like to give the gift of memories to your grandmother?