Sense of purpose in life reduces risk of Alzheimer's disease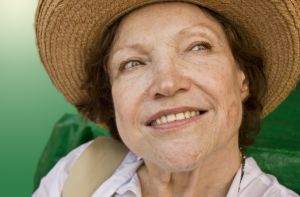 Individuals who report greater purpose in their lives appear less likely to develop Alzheimer's disease or its precursor, mild cognitive impairment, according to a recent study conducted by Rush University Medical Center. The study found that people tend to rediscover their life purpose by deriving meaning from life experiences.
Incorporating activitities that focus on reminiscence is an effortless way to increase one's sense of a purposeful life, due to the fact that the reminisence, or life review, process walks participants through life experiences--both positive and negative--which helps them remember where they came from, the important people they have gotten to know throughout the years, personal accomplishments, stories of triumph and why they are here--purpose.

Cognitive learning and stimulation tools, such as the MemoryBio Photo Album and Journal, the Memory Journal, Life Story Journal and Story of My Treasures can help guide you or a loved one through the reminiscence and life review process, as past memories are evaluated, a new sense of purpose is restored in the individual's life.